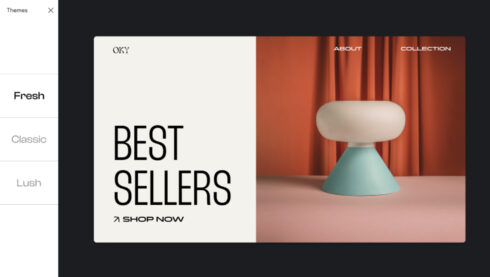 The website builder Wix.com announced plans to launch its new AI Site Generator, which will be accompanied by a range of AI-powered capabilities, many of which are already accessible to users.
This will give Wix users AI technology that significantly simplifies the entire process of website building, design, and management. The generator will also provide more automated tools for users to operate and expand their businesses with unprecedented ease.
The AI Site Generator allows Wix users to specify their goals, which the system then uses to instantly produce a bespoke, professional website. This custom website comes fully equipped with a homepage, inner pages replete with text and images, and any business-specific solutions like Stores, Bookings, Restaurants, Events, and more. 
"We are fully committed to bringing our users fully-integrated innovations, such as the AI Site Generator, that have excellent user experiences to ultimately drive forward the next generation of website creation," said Avishai Abrahami, cCo-fFounder and CEO of Wix. "These new tools leverage the strength and dedication of our Data Science team, who have been leaders in integrating the power of AI and delivering it directly to Wix users. We're on the edge of something truly amazing, and we will keep advancing our offerings as AI technology progresses to enable users to grow their businesses and have success with more efficiency and creativity than ever before."
Users can further personalize and modify the website according to their requirements using the integrated AI tools.
The AI Assistant Tool for Managing Your Business will suggest improvements for businesses and create individualized strategies based on analytics and site trends. Also, AI Page and Section Creator will enable users to quickly add a new page or section to a website by describing their needs.
The available AI-powered features that are already available for web creation include AI Text Creator, AI Template Text Creator, and AI Domain Generator.