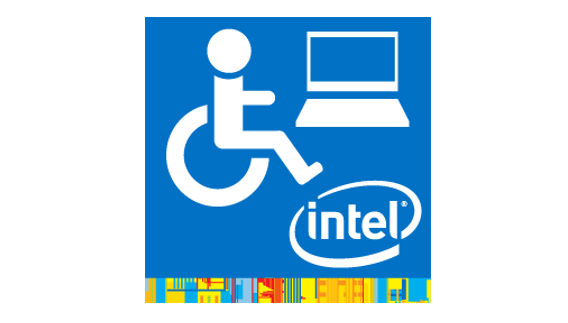 Intel's assistive context-aware toolkit (ACAT) is being made free to the public through open-source code. ACAT was designed to help Stephen Hawking, who suffers from amyotrophic lateral sclerosis (ALS), communicate.
Hawking was a key contributor to the project's design and validation, according to the company. After the system was developed, Intel decided to turn its focus to others who could benefit from the solution.
"Our hope is that, by open-sourcing this configurable platform, developers will continue to expand on this system by adding new user interfaces, new sensing modalities, word prediction and many other features," wrote Sai Prasad, project owner, on Intel's open-source website.
Users can communicate through ACAT using keyboard simulation, word prediction and speech synthesis, and can perform other tasks like editing and managing documents, searching the Web, and accessing e-mails.
According to Intel, ACAT will be useful for Microsoft Windows developers who want to create assistive technologies for people who have ALS or similar disabilities.
ACAT was written in C# using Microsoft Visual Studio 2012 and .NET 4.5, and runs on Windows 7 or later.
Top 5 projects trending on GitHub this week
#1: GoTTY: A command-line tool that allows users to share their terminals as a Web app.
#2: Big List of Naughty Strings: An evolving list of strings that have a high probability of causing issues when used as user-input data in automated and manual QA testing. The project was featured in last week's top trending GitHub projects.
#3. Falcor: The developer preview of Netflix's JavaScript library designed for data fetching. To learn more, read our in-depth story here!
#4. Lists: A list of lists, and lists, and lists containing useful, silly and awesome lists curated on GitHub.
#5. ACAT: This week's SD Times Featured GitHub Project!