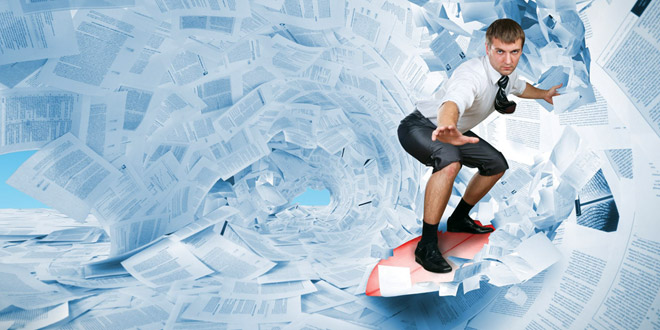 PDFs have been around for a long time—more than two decades, in fact. As the platforms displaying the format have evolved beyond a simple desktop, more and more tools and components proliferate behind the scenes to ensure those documents crisply render and display on whatever application or screen they pop up in.
Since its inception by Adobe in the early 1990s, the Portable Document Format has grown into an open-source ISO standard, as well as the most popular and widely used document format worldwide. To maintain relevance and dominance through the age of the Web (and now the age of mobile and the cloud), there is increasingly greater variety: more SDKs, more toolkits, more drivers, providers and services. These days, PDF component technology is anything but simple.
"As the technology has evolved, there are so many players now in the market that there are many, many ways of processing PDF files," said Dany Amiouny, CTO of Amyuni. "Often, developers and users are unaware that not all PDFs are the same. A PDF that looks fine onscreen is not necessarily well-structured."
According to Amiouny, the duty of PDF component and toolkit providers today is pursuing a well-structured PDF that stays optimized for processing regardless of how the technology and platforms around it change over time. As the range of applications and use cases for PDFs continues to expand, he explained, the elasticity and malleability of the format must change with it.
"A few years from now, that same PDF will be archived, and it has to be delivered with whatever version of Acrobat Reader and any other viewer that's out there," Amiouny said. "It's very important to know if the PDFs being generated are well-structured and optimized, not just on the screen."
An increasingly crowded market
As PDFs have been asked to present more types of content on different operating systems and devices, a market that once was easily navigable has turned into a veritable bazaar of providers. Different niches have emerged as companies home in on particular aspects of PDF components and tooling, be it PDF creation, conversion, rasterization, optimization, security, or a more comprehensive solution across one or more platforms.
"Today there is much more competition," said Amiouny. "There are many open-source tools out there, many more players in the PDF market. When it started there were maybe four or five different types of components, and today there are many, many more. With all these players in the PDF market, everyone tries to differentiate in some particular areas. There are so many things we can do with a PDF that not all the players do everything perfectly, and it's difficult to be strong in all the areas of working with PDFs."
PDF usage by corporations and individuals has skyrocketed, driving a proportional demand for PDF products in all contexts, according to Gerald Holmann, president of Qoppa Software, including end-user products as well as back-end production and processing. As PDF processes have become more complex, he explained, the demand for PDF components has increased as well, as they provide more flexibility than traditional turnkey solutions.