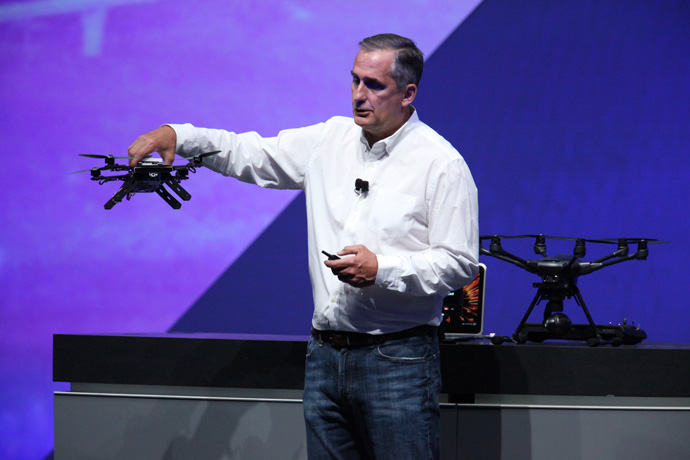 Intel wants to get developers more interested in its drones. At the company's annual Developer Forum, it announced the Aero ready-to-fly drone that specifically targets developers.
"Intel's Aero Platform is available today for developers to build their own drones," the company wrote in a statement.
The development kit is powered by Intel's Atom quad-core processor, and it provides compute, software, communications and flexible I/O. According to the company, developers will be able to create advanced drone applications when they match the Aero platform with the optional Vision Accessory Kit. Intel said that this is "the faster path available from Intel for developers to get applications airborne."
(Related: What's in it for developers in the drone industry)
"Intel is focused on creating innovative new technologies and leading with key vision capabilities in the unmanned aerial vehicle segment," Intel said.
In addition, the Aero quadcopter features a compute board with plug and play options, the company's RealSense technology for vision, AirMap's SDK, and LTE support. The platform is available for developers to preorder today. The company plans to release a separate Intel Aero Platform Ready-To-Fly Drone later this year.
"Intel RealSense camera features depth-sensing technology, simulating the vision capabilities of human eyes. The Intel Atom processor analyzes this data to map the terrain and respond with intelligent obstacle navigation, so the drone can safely continue its flight path," the company wrote.