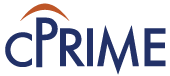 ATLANTA — cPrime wants to address the fragmentation it sees in the agile space. The company announced the Software Services Lifecycle Management (SSLM) at the Agile 2016 conference today. SSLM is a new approach designed to support and promote the new connected world of software development and delivery.
According to Zubin Irani, CEO of cPrime, although agile and DevOps initiatives aim to break down cultural barriers, silos still remain in the business because there is still a disconnect in software workflows. He explained that there is a resistance to tools, inadequate focus on technical requirements, and too much ineffective agile coaching that are slowing the progress of software delivery. SSLM aims to solve this by providing practical steps to aligning processes, tools and business objectives.
(Related: Scrum's not dead yet)
"We feel this approach is long overdue as we see many software organizations using services in disconnected ways that lead to increased chances of software failure," said Irani.
He believed this approach is more important than ever with the rise of DevOps and the maturity of agile. Organizations can no longer have disconnected teams and processes as well as look at developer training or coaching as separate strategies, he said. SSLM was designed to create a unified service strategy by teaching organizations how tools and processes complement each other.
The SSLM tenets are:
Align business value with software services. This aims to change the business focus from cost to value by making training, coaching and executive consulting a strategic business initiative. According to Irani, it is not only enough that executives support the process, they have to actively support the it by participating as well.
Integrate teams, process and technology software services. To treat all process and tool services as a singular initiative by aligning the process and tool implementations.
Establish an SSLM advisor to manage all software services. This person spearheads the SSLM approach and manages expectations.
Include specialized technical experts. Experts can collaborate and help grow the software services and ensure they are being aligned properly.
Create focused success metrics. This is a similar tenet of agile, which focuses on actively assessing and analyzing the work being done.
"Software Services Lifecycle Management addresses the siloed nature of how software services are delivered and consumed in today's increasingly complex software environments," said Irani. "We believe that SSLM will benefit individuals, teams, organizations and the industry alike."