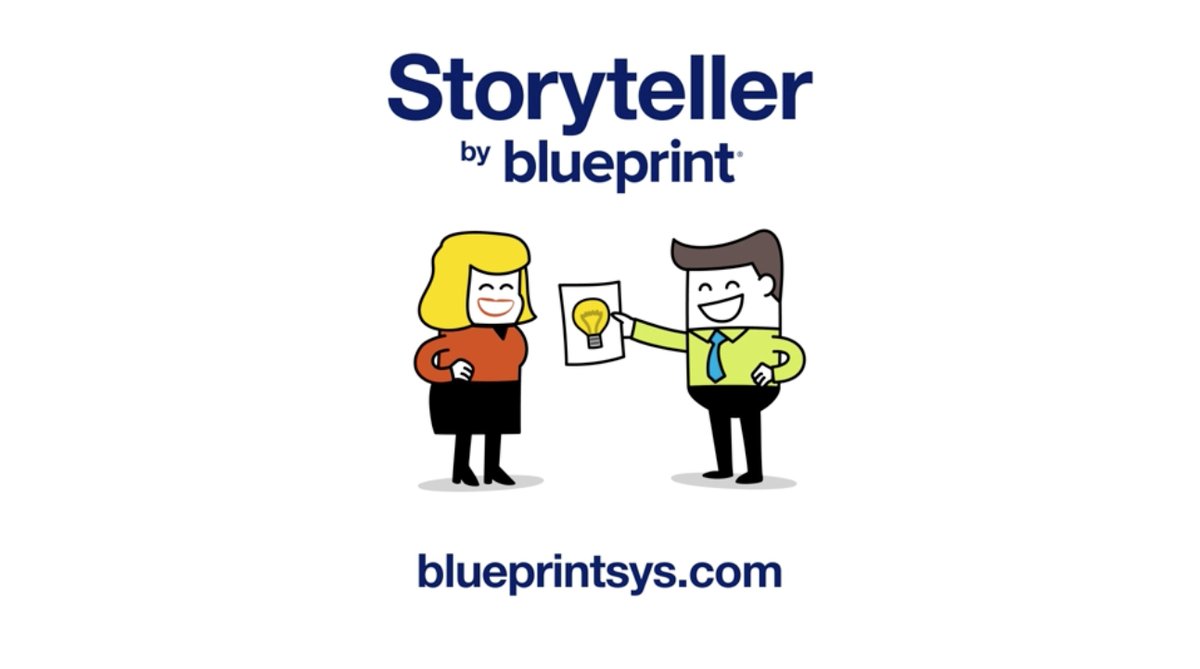 Blueprint is trying to solve one of the biggest problems it sees in the agile industry: user stories. According to the company, too often teams misunderstand project requirements, which result in costly delays and revisions. To solve this, Blueprint is launching Storyteller, a new solution designed to auto-generate high-quality user stories and acceptance criteria.
"Poor-quality user stories are epidemic in enterprise organizations and can lead to missed deadlines, overrun budgets, and the delivery of applications that don't reflect business interests," said Dan Shimmerman, CEO of Blueprint. "We created Storyteller to fix these issues. Storyteller provides a visual platform to drive the success of mission-critical IT projects, and we're excited to be the first to bring this much-needed tool to market."
(Related: The less glamorous side of an agile transformation)
The new solution aims to improve collaboration and communication, reduce rework, and align business and IT by gathering requirements from stakeholders, auto-generating the right solutions, and providing a way to trace and visualize those requirements. In addition, Storyteller features inline artifact discussions to give dispersed teams a way to communicate.
As businesses change the way they work, they need help to validate assumptions, innovate faster, and create new business value, according to Kurt Bittner, principal analyst for Forrester Research.
"There has been a gap for a long period of time in the front-end enterprise agile development process for a requirements-management solution like Storyteller," said Martin Saipe, senior vice president of corporate development at Blueprint. "The need to auto-generate user stories and acceptance criteria has been lacking because, for the longest time, companies didn't think they actually need a tool for the front end of the software development life cycle."
Storyteller auto-generates user stories in Gherkin by obtaining information within the app from users and stakeholders and syncing with agile task-management tools. Users and stakeholders are asked to fill in three tasks: the role of who is doing the action, the action taking place, and the objective of the action. After entering the proper information, Storyteller will connect stories together to ensure alignment, generate user stories, make them available in their agile task-management solution, provide acceptance criteria in testing frameworks, and provide necessary documents.
While the solution aims to solve a nagging problem in the agile space, this is just the beginning of a long list of problems Storyteller will aim to solve in the future, according to Tony Higgins, vice president of products at Blueprint.
According to him, one of the biggest industries having trouble transitioning to agile is large-scale IT organizations, because they are dealing with constraints that didn't exist with independent software vendors.
"When you put agile in IT, you have regulatory compliance issues you have to deal with and a bunch of security issues because business processes and legacy systems have been there for 40 years, and you can't just wipe it all away," said Higgins. "There is no agile textbook that tells you how to deal with that. You have to accommodate all of that, and that is what Storyteller is trying to do."
In addition, Higgins explained that not every business transitioning to agile is going full scale, so as companies begin to move to a bimodal or multimodal ways of working, Storyteller will evolve in order to support the whole portfolio of the business.