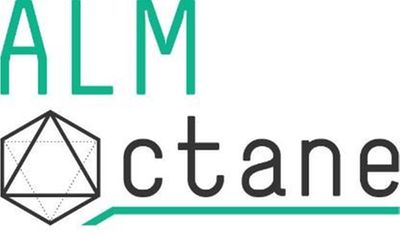 HPE wants to keep up with the ever-changing software development life cycles with the release of a new application life-cycle management (ALM) solution for DevOps and agile environments. The company unveiled HPE ALM Octane, designed to provide insights into software, speed up delivery, and ensure quality user experiences.
According to the company, HPE ALM Octane was developed to address the recent digital shift in software, and the need to develop high-quality software at accelerated rates. "HPE ALM Octane is designed to address the challenges associated with the scale required by enterprise software delivery," said Kelly Emo, products and solution marketing for HPE Application Delivery Management. "To accelerate application delivery across multiple teams, the solution provides visually guided and easily configured business rules and workflow."
(Related: The growth of Dev-Test-Ops)
HPE ALM Octane aims to accelerate DevOps processes and support a rapid feedback loop with capabilities such as enhanced open-source development and test tool chains, Continuous Integration features, and enhanced collaboration with ChatOps.
"As the industry is embracing the need to deliver faster with amazing quality at scale, it is putting pressure on the development and testing teams responsible for those applications that drive business innovation," said Emo. "As a result, teams are looking to proven best practices such as agile development and DevOps Continuous Integration and testing to achieve velocity with quality. However, life-cycle-management and quality-management tools also need to evolve to assist these teams at delivering with speed, quality and scale."
Emo explained HPE ALM Octane is also an evolution of the company's existing ALM solutions. According to her, while many customers rely on HPE ALM and Quality Center, it is a proven solution for iterative and waterfall processes. "Now is the time to expand the ALM solution set and deliver an ALM solution expressly architected for the challenges of lean, DevOps Delivery," she said.
"HPE ALM Octane is built around the concept of pipelines, and enables teams to collaborate and visualize the continual state of quality within the context of both their application and the Continuous Integration pipelines used to deliver quickly."
ALM Octane supports Git, Jenkins, TeamCity, Business-Driven Development, test automation tools from HPE, and open-source, and Swagger-documented REST APIs.
"The sheer velocity and complexity of deployment needs for business innovation is changing how teams work to address design, speed, scale, continuous quality and integration with continuous test and continuous release," said Melinda Ballou, program director of ICE's application life-cycle and executive strategies service. "Management across disparate processes and leverage of open source is key."