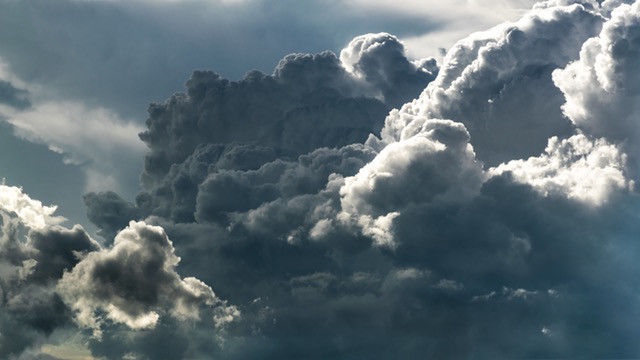 HyperGrid announced the next phase of HyperGrid to include HyperCloud, its on-premises pay as you use pricing model. It also announced the addition of new hybrid cloud decision intelligence features, which were added from the company's recent acquisition of XOcur.
"Delivering unified cloud services, quickly, simply and in a pay as you use model on premises is groundbreaking for the enterprise. I am not aware of any other company in the world that can combine these capabilities with the ability to manage multiple clouds using a single platform," said Nariman Teymourian, HyperGrid CEO and president. "By continuing to grow the capabilities that HyperCloud provides and simplifying how it is delivered, we are bringing our unique service value proposition to an ever-growing base of client use cases."
The HyperCloud service is its fully managed service offered as an on-premises pay as you use model, and this news comes on the heels of HyperGrid's announcement last year of HyperCloud, its on-premises cloud-as-a-service.
CA announces new agile capabilities
CA announced new and improved features across its agile management portfolio designed for a clearer and more connected view of work in progress, and to align and execute on strategy. The features include the latest release of CA's project and portfolio solution (PPM), new features for teams in CA agile central, and additional integration across the product portfolio.
The PPM solution features new integrations for unified portfolio funding approval, backlog management, people planning and cost management.
"Success in today's fast-paced and quickly changing market requires empowered teams that can easily align their work with overall business strategy. For success at scale, the solutions and tools teams use need to be intuitive, flexible and powerful – and need to support modern ways of working, not slow them down," said Angela Tucci, general manager, agile management, CA Technologies. "To help companies adapt and win, CA's Agile Management solutions give business stakeholders clear visibility into the execution and delivery of business plans and financial investments, while also supporting the practices used by today's teams."
VMware vRealize cloud management platform
VMware announced updates across its VMware vRealize cloud management platform to improve software-defined data center and cloud operations and accelerate application and infrastructure service delivery across hybrid clouds. The release includes VMware vRealize Operations 6.6, VMware vRealize Automation 7.3, vRealize Business for Cloud 7.3, vRealize Log Insight 4.5 and vRealize Network Insight 3.4. These tools are meant to provide users with advanced intelligent operations and automated IT capabilities.
The company is also releasing more support for containers and configuration management solutions.
"VMware is committed to supporting our customers' digital transformation initiatives by helping them to modernize their data centers as well as integrate their public clouds," said Ajay Singh, senior vice president and general manager, cloud management business unit, VMware. "These latest updates to our vRealize platform will help customers get more out of their hybrid cloud investments today, and put them on a path for cross-cloud management of applications and infrastructure regardless of where the workload is running."
The full list of updates is available here.
AtScale releases AtScale 5.5
AtScale introduced AtScale 5.5, its flagship and patented software solution that provides key capabilities required to make BI on any Big Data platform work.
"Historically, data stored in data lakes goes unused because the organization has not figured out a way to match the performance, security or business tool integration they created with their legacy system," said Matt Baird, CTO and co-founder at AtScale. "When they deploy AtScale, customers not only get better performance than traditional systems, they can do it on unlimited data and seamless end-user experience."
With the 5.5 release, AtScale enhanced its ability to handle complex multi-fact models. The release includes improved unrelated cell handling to support multi-level metrics for use cases like sales planning. Also in 5.5, users can deploy all AtScale services in a "hot-hot" deployment mode.
More information on the release can be found here.