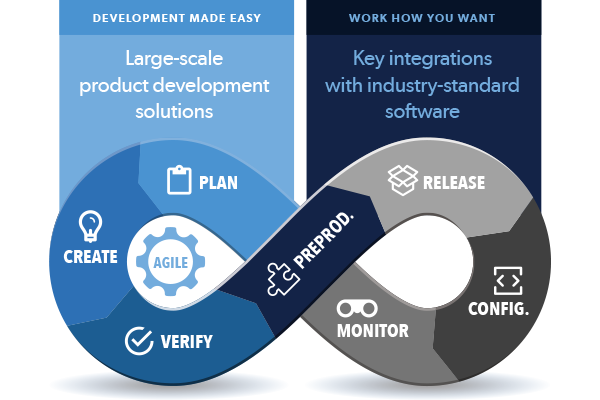 Perforce today continued its push into the bigger software development life cycle and DevOps with the acquisition of Swedish Agile planning tool provider Hansoft. Terms of the deal between the privately held companies were not disclosed.
"We combine the developer productivity you'd find in GitLab or GitHub plus add scaling and repository management for version control and builds, and now have project planning and management," explained Tim Russell, chief product officer at Perforce.
With its foundational Helix version control system and the recently released TeamHub CI/CD solution, Perforce is targeting mid-size to large organizations that are building technology products that generate revenue, Russell said. "Our differentiator is that no one has figured out scale," he said. "Helix Core [server] has proven scale, and it extends to Git and projects in repository management."
Perforce's solution "helps companies transition to agile," said Colleen Kulhanek, Perforce vice president of marketing, by offering support for the Scaled Agile Framework.
Hansoft has been a popular planning tool in the media, entertainment and gaming industries, Russell said, where development is rapid but predictability and linkage are difficult to attain. The acquisition "bodes well for other industries seeking predictability and [quick] iterations," he said.
Russell added that the company thinks of itself now as Perforce 2.0. "We're not the same company we were. Our portfolio is different, and the value we deliver to developers is different."
DevOps. Scale. Modern development practices. That, Kulhanek said, is where Perforce is focused going forward.