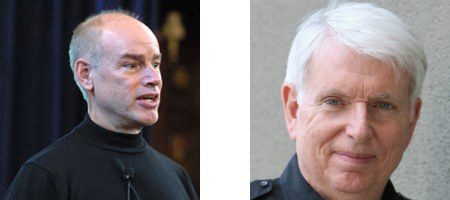 Searching the Web to find information can be a daunting task. The Internet provides a wealth of information, but it also provides information overload, making it hard for a user to decipher what website is the most relevant, or even most accurate. Just searching for the framework Scrum will generate about 2,360,000 hits from Google and over 500 published books.
To avoid this problem, Scrum creators Ken Schwaber and Jeff Sutherland  have launched a new community website, ScrumGuides.org, to host the Scrum Guide, their definitive description of Scrum. Three primary Scrum organizations, the Scrum Alliance, Scrum.org and Scrum Inc. have officially backed the website and use it as the basis for all their work, according to Schwaber.
"We wanted to have one place for the definition of Scrum that everyone could work from," said Schwaber, founder of Scrum.org and co-developer of the Scrum process.
(Related: Scrum means being incremental)
The explosion of Scrum in organizations has brought with it many different practices and ideas of what Scrum is. In response, Schwaber and Sutherland wrote the Scrum Guide, a 16-page document defining the process and the rules that govern it.
"People are doing waterfall, and they kind of wrap a Scrum banner around it," said Sutherland, CEO of Scrum Inc. and author of "Scrum: The Art of Doing Twice the Work in Half the Time." He added, "We have to counter this craziness."
"And we hope to do that with this pretty short guide," said Schwaber. "Part of its beauty in shortness and its brevity is that it is very precise and clear."
The intention of ScrumGuides.org is to provide a place where people can get one central definition of Scrum for free. "We are trying to make a point that it is not owned by an organization," said Schwaber. "It is Jeff and myself; anyone can use it. It is a body of knowledge regarding Scrum."
"We used to have it hosted on Scrum Alliance and Scrum Inc. and Scrum.org, and then people complained about it saying it was just a commercial thing and an organization that has an agenda," said Sutherland. "Ken and I said okay, let's put it up on a neutral site with no branding whatsoever."
The Scrum Guide will continue to be moderated by the founders, and anyone is free to provide input. It covers Scrum theory, Scrum teams, events, sprints, sprint planning, sprint review, sprint retrospective, Scrum artifacts, and artifact transparency. The website will also provide an overview of the history of Scrum.
"This makes the most sense for the Scrum community. The Scrum Guide is based on the principles of which Scrum was founded," said Carol McEwan, managing director of the Scrum Alliance. "It offers Scrum practitioners worldwide a common standard and understanding of the foundations of Scrum. This collaboration adds real value and can only benefit everyone practicing or considering practicing Scrum."