The new year is off to a good start, especially for fans of the latest and greatest in gadgets. The annual Consumer Electronics Show (CES) in Las Vegas kicked off today, debuting the latest computers, smartphones, and other innovative electronics like virtual reality glasses and Alexa-related technologies. SD Times looked at some of the popular products seen so far, and we've highlighted the trends that are sure to continue in the next year or two.
Aira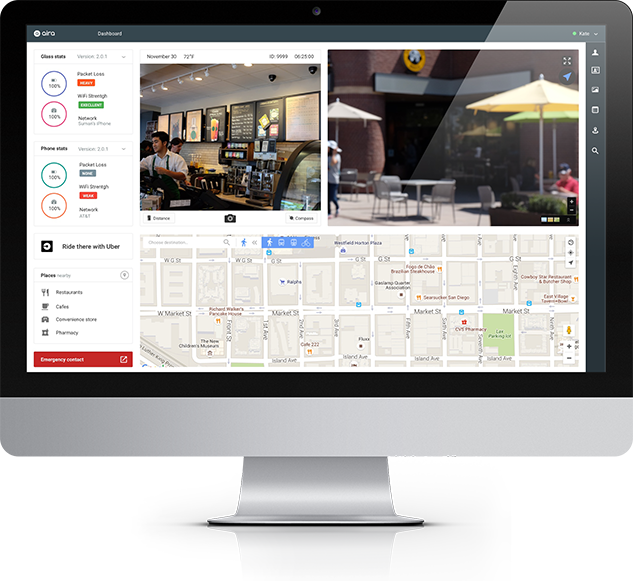 This technology isn't meant to replace existing systems for the blind. Instead, it enhances them and makes life a little easier. With smartglasses or a smartphone, an Aira agent can see what the blind person is seeing, and it can guide them through whatever situation they may be in, whether it's travelling cross country or taking a taxi cab. The agent monitors the location of the user on Google Maps, along with other biographical information. The technology is available in three packages: US$300 for 750 minutes, $1,000 for 3,000 minutes, and $2,500 for 10,000 minutes.
Mattel's nabi brand is known for its child-friendly tech products, and at this year's CES show, the company unveiled its connected kids room platform, Aristotle, developed with technology from Microsoft, Qualcomm, and Silk Labs. Think of it as the Amazon Echo, but for babies. Aristotle was designed to help parents protect and monitor their children by using AI technology to teach and entertain them. One interesting note about Aristotle: It comes with modes for different stages of development, so it can help nurture a baby or teach a tween how to speak French.
Lego Boost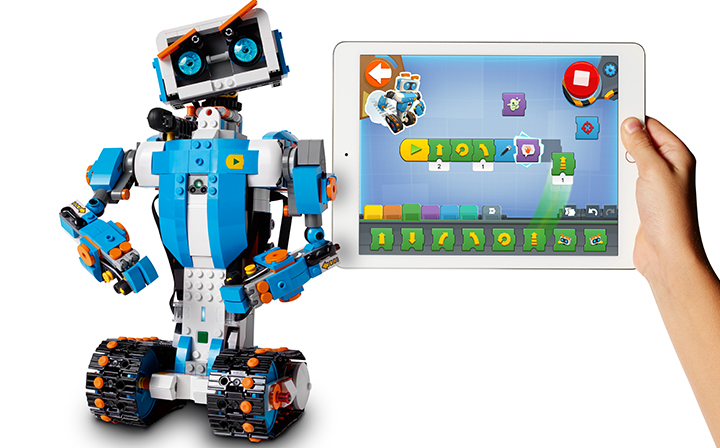 The popular building blocks for children (and sometimes adults) wants to do more than help kids build creative things. This time Lego wants to help users build digitally, all while learning coding and programming skills. The company announced Lego Boost, which features its traditional Lego blocks paired with an easy-to-use, app-based coding environment designed for children ages 7 and up. The app includes more than 60 activities for building, coding and playing, and does not require any spelling or typing.
LG Hub Robot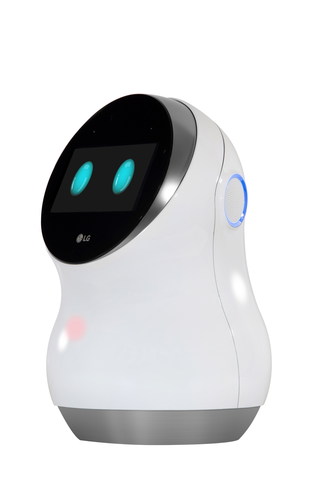 This year's CES has been a showcase for robotics, but the one that stands out the most is LG Electronics' Pixar-like robot that takes the idea of a smart home to a whole new level. The Hub Robot comes with an interactive display, which can show the contents of a refrigerator (for example) and give step-by-step instructions on how to cook something based on what is available. The robot can swivel, move, and show emotions, and it can travel outside of the home, becoming a traveler's new best friend. The Airport Guide Robot will soon be seen in Seoul's Incheon International Airport, scanning travelers' destination tickets and helping them board in the right location.
Project Alloy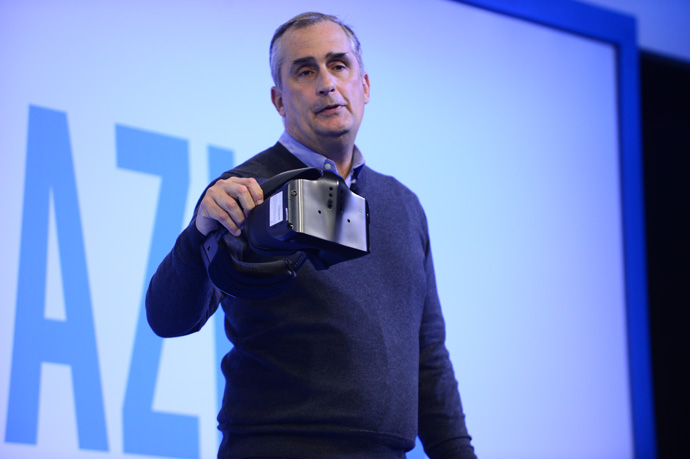 Photo by Walden Kirsch, Intel
Intel revealed it is making greater efforts to get Project Alloy out on the market this year. Project Alloy is the company's all-in-one virtual reality solution that users the company's RealSense technology. Brian Krzanich, CEO of Intel, revealed the company plans to productize Project Alloy this year. It will allow users to experience virtual reality untethered, with no external sensors.
QNX SDP 7.0
BlackBerry announced updates to its automotive operating system. QNX Software Development Platform 7.0 is a 64-bit OS designed for autonomous and connected cars. It features enhanced kernel-level security through features like microkernel architecture, file encryption, and anomaly detection. "To develop these new systems, our automotive customers will need a safe and secure 64-bit OS that can run highly complex software, including neural networks and artificial intelligence algorithms. QNX SDP 7.0 is suited not only for cars, but also for almost any safety- or mission-critical application that requires 64-bit performance and advanced security. This includes surgical robots, industrial controllers, and high-speed trains," said John Wall, BlackBerry senior vice president and head of QNX.
Securifi's Almond 3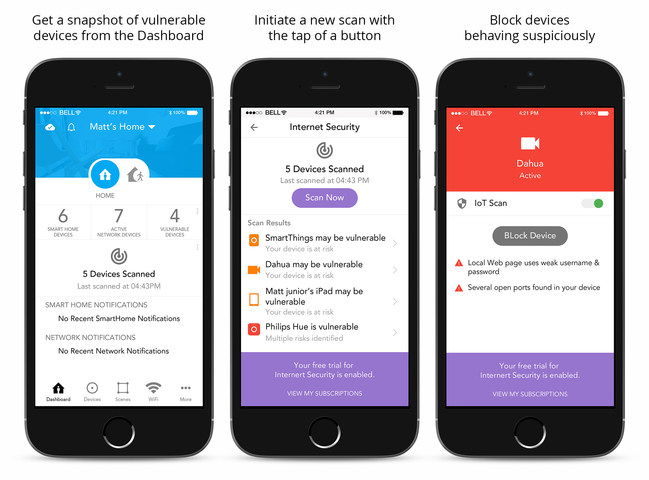 Smart devices like thermostats and home monitoring systems are the new target for Mirai-like botnet attacks, which is when hackers use Internet-connected devices to make their way to larger networks. Securifi, maker of the Almond 3 mesh router with a smart-hub built in, announced the availability of its IoT device security service at CES, which aims to protect home devices from those online threats. The service also uses machine learning algorithms to identify devices that are prone to Mirai-like botnet attacks.
Sensory's VoiceGenie
Amazon-related technologies are a big trend this year, but unfortunately, Amazon Echo isn't portable enough to go on a jog. Sensory, a speech and vision technologies company, announced its solution called VoiceGenie, which brings speech recognition technology to Bluetooth headphones. The solution includes hands-free voice control of headphone functions, like music playback, call handling, access to fitness information, and control of smartphone assistants, according to the company.
Sleep Number 360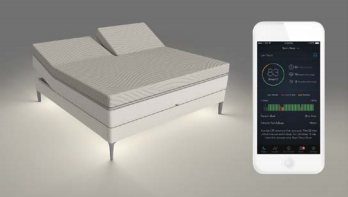 Sleep Number wants to transform the way humans sleep with its newly introduced smart bed, the Sleep Number 360. The bed senses and automatically adjusts so both partners can get a good night's rest. It includes SleepIQ biometrics, so if one person snores, it can automatically raise the head a few degrees to (hopefully) stop it.
ZigBee Alliance's universal IoT language

The ZigBee Alliance, the organization behind the wireless language ZigBee, is setting its sights on the Internet of Things. The organization announced a universal language designed to make it easier for smart objects to work together on a network. Dotdot will help the alliance continue to create and evolve open standards for connected homes, businesses and neighborhoods. "The application layer that is the core language of ZigBee devices has driven significant growth in the IoT. Recognizing the opportunity to multiply that growth for members and the industry, market leaders within the alliance have come together to transform it into a universal language for the IoT, making it available to everyone, everywhere, across their network of choice," said Tobin Richardson, chairman and CEO of ZigBee Alliance.