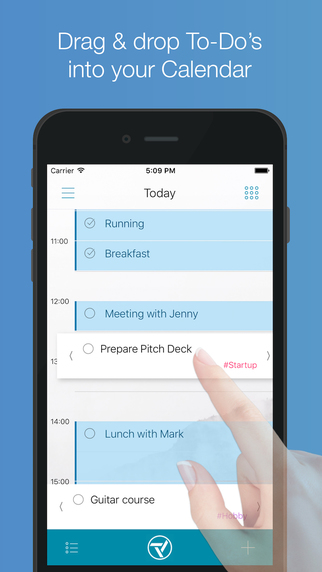 The artificial intelligence app that puts time back into developers' days has seen some major updates in version 1.2, including features that increase productivity and help developers manage their products and tasks.
Trevor AI is a free app that uses artificial intelligence to understand the tasks of the user, and it makes suggestions based on the user's lifestyle. Scheduling can be done via drag-and-drop. According to creator George Petrov, developers are its primary users because they can use it to track time for work, as well as organize multiple projects at once.
(Related: How machine learning became the new SOA)
The first new update includes integration with a third-party online task-management app, Todoist. Developers can now sync their Todoist projects and schedule their Todoist tasks right into their calendar with Trevor AI. According to the company, more integrations will follow, and developers can let Trevor AI know which integrations they would like.
Since a smart inbox can get jam-packed quickly, Trevor AI now allows developers to select the lists of tasks they want visible in their smart inbox. By selecting reminder lists and Todoist projects, developers can better manage their lists. They can also choose a default list where they can save the tasks they create with Trevor, the company said.
Just like managing their lists, users can select which calendars they want to see in Trevor AI. All calendars synced with an iCloud account are available in Trevor AI, and developers can choose a default calendar where they can save the tasks and events.
Other features include a new app icon, daily productivity tips, performance optimizations, and improved Natural Language when a user creates a task.