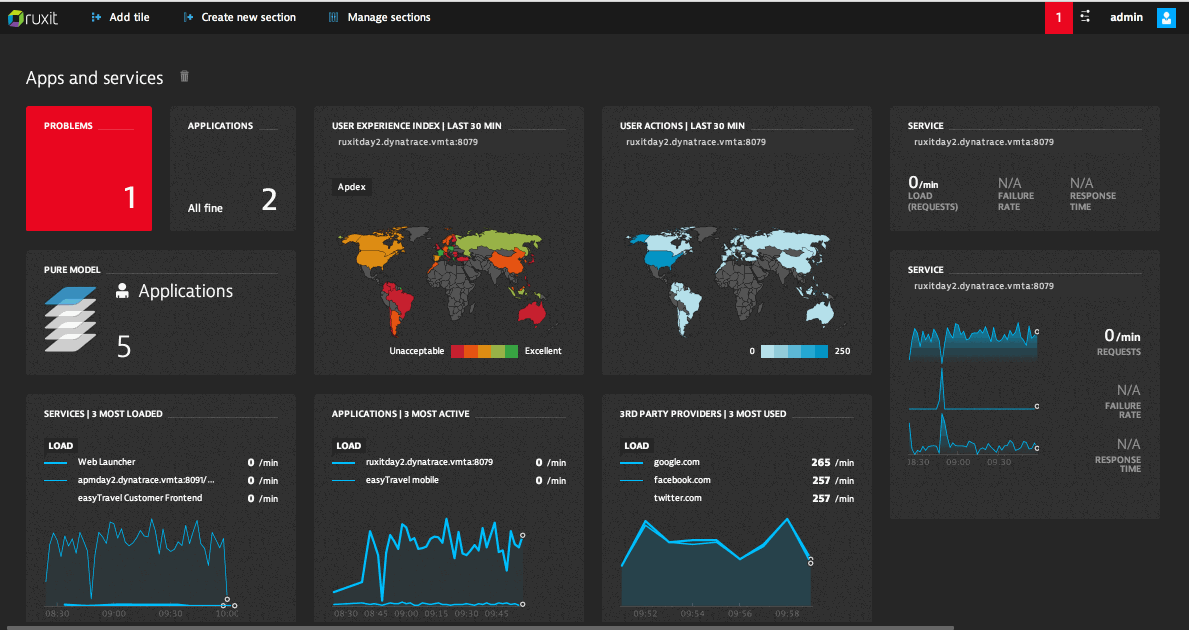 Applications have gotten smarter, and with methodologies like agile, continuous delivery and DevOps, releases and updates have gotten faster. But are application-monitoring approaches keeping up?
"The way people build applications today has fundamentally changed over the last three to four years. But while applications have evolved, application monitoring is still about showing people charts and metrics about their system," said Alois Reitbauer, chief evangelist at Ruxit. "Once there is a problem, there is no extra help promised by those tools. It shows the problem in the metrics, but doesn't provide a way to actively help through those problems."
According to Reitbauer, there is a better way. Ruxit, a division of Compuware, is an artificial intelligence-based performance-monitoring and analytics tool that shows cloud companies how to manage and solve operational application problems.
"Ruxit provides answers rather than data," said Reitbauer. "For instance, if there is a problem in your system, Ruxit doesn't come up with a bunch of non-interconnected alerts, but rather tells you what is going on in your application."
Ruxit uses what it calls its Smartscape technology to learn how a software system is laid out, and provides real-time insight into the problem's impact. It features visual problem resolution that provides a video replay of the problem, showing the root cause of the issue and all key processes linked to the affected server or app.
"We wanted to build an intuitive application-monitoring solution that uses human-like reasoning to solve and analyze problems, without the manual work and time constraints that result when people diagnose these problems themselves," said Bernd Greifeneder, chief product officer of Ruxit.
For those who don't trust artificial intelligent systems, Reitbauer assured that Ruxit can explain back any of its reasoning so the user can make sense of it themselves.
Ruxit can scale for problems in public, private or hybrid cloud environments, and it supports Linux and Windows.
More information is available here.