The Android ROM company Cyanogen quietly announced it will be shutting down its services and Cyanogen-support nightly builds over the holiday break. The official end of life for Cyanogen will happen at the end of the year. According to the company, for those who still want to build CyanogenMod, the open-source project and code will still be available. Going forward, Lineage OS, an OS android distribution, plans to be a continuation of CyanogenMod.
"A company pulling their support out of an open source project does not mean it has to die," according to a Lineage OS blog post.
Apple releases artificial intelligence research
Earlier this month Bloomberg reported Apple would start publishing its own AI research papers, and today the company is keeping up with that promise. The company has recently released the report: Learning from Simulated and Unsupervised Images Through Adversarial Training.
The report looks at the difference between an algorithm recognizing synthetic images versus real image distributions, and how they can be improved. "We quantitatively evaluate the generated images by training models for gaze estimation and hand pose estimation. We show a significant improvement over using synthetic images, and achieve state-of-the-art results on the MPIIGaze dataset without any labeled real data," the researchers wrote.
Samsung updates its Internet of Gear VR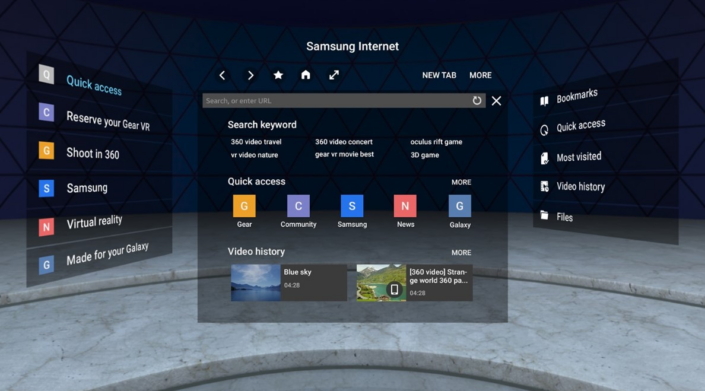 Samsung wants to make browsing more immersive in its latest release of Samsung Internet for Gear VR. Version 4.2 of the solution aims to provide greater user control as well as a more realistic browsing experience.
Features include a new change background feature to customize the background of virtual reality spaces; more depth for user browsing; a Skybox feature enabling 360 images; support for the experimental JavaScript API WebVR 1.0; and a file explorer feature for browsing and viewing images and videos.
Firefox to end Windows XP and Vista support
Users still running Windows XP and Vista may not be able to run Firefox soon. Mozilla has announced plans to move away from the operating systems in March of next year. Instead, users will automatically be transformed to the Firefox Extended Support Release.  
"Firefox is one of the few browsers that continues to support Windows XP and Vista, and we expect to continue to provide security updates for users until September 2017. Users do not need to take additional action to receive those updates. In mid-2017, user numbers on Windows XP and Vista will be reassessed and a final support end date will be announced," the company wrote in a post.
Mozilla urges users to stop upgrading to a Microsoft-supported version of Windows.