JetBrains is providing an inside look into its cross-platform .NET IDE. The company announced its early access program for Rider is now open to everyone. Rider is based on the IntelliJ platform and ReSharper, and features a majority of ReSharper's code inspections, content actions and quick fixes. It also has a debugger, .NET project type support, uniting testing, and solution-wide analysis. In addition, the solution features IntelliJ capabilities such as the REST test client, version control support, and local history.
"We're aiming to build the best IDE experience for .NET development," wrote Matt Ellis, technical evangelist of .NET plug-ins at JetBrains, in a blog post. "We want Rider to be feature-rich, and we want it to be fast. And by owning the entire IDE stack, we can deliver on this, and innovate in areas that we haven't looked at before, such as significantly improving the experience of searching in NuGet."
Fedora 25 now available
Red Hat is updating its free and open-source operating system, Fedora. Fedora 25 features bug fixes, performance tweaks, and new and improved features. More notably the release includes Docker 1.12, Node.js 6.5, multiple Python versions, and support for the Mozilla-backed programming language Rust.
In addition, it provides the official debut of the Wayland display server, replacing the legacy X11 system; a new SELinux Troubleshooter module for Cockpit; and new features for servers.
"The Fedora operating system seeks to deliver the latest innovations in the world of free and open-source software to our users, from next-generation display servers, to powerful application development tools," said Matthew Miller, Fedora project leader. "Fedora 25 helps to achieve this goal with the long-awaited debut of Wayland, the addition of a streamlined upgrade path, and a new edition designed to take advantage of Linux containers."
MapR releases machine-learning-based solution
MapR wants to improve customer experience and target new areas of revenue in its latest machine-learning-powered solution. The MapR Customer 360 Quick Start Solution is designed to provide advanced real-time analytics, and to deliver predictive and accurate customer insight.
The solution uses machine learning models to address digital marketing and break down the massive amounts of volume. "For marketing organizations, knowing your customer is a governing factor in how successful you can be to reach and influence them," the company wrote. "As the depth and breadth of new, customer-related data sources has grown, the definition of Customer 360 has evolved. Our view of the customer must move from a static master profile, to an evolving, high-definition story."
BRiN aims to give businesses an advisor
A team of software programmers is launching an artificially intelligent business advisor named BRiN. BRiN is a ChatBot that can hold a conversation, ask questions and find out what the user needs. According to the BRiN team, the personal assistant was created because business owners suffer from a lack of support.

BRiN works with Android and iOS devices, and it is designed to understand and detect business problems as well as recommend ways to solve them. Business owners can also use BRiN to find educational videos and content.
"So yes BRiN is smart, but she is also sensitive too," the BRiN team wrote. "BRiN can listen, understand your moods. BRiN can give you inspiration, she can make you laugh, and when pushed she can give you a kick up the butt too."
Photon Platform 1.1 now available
The enterprise cloud infrastructure platform for cloud-native apps, Photon, has been updated to version 1.1. According to James Zabala, senior product manager for cloud-native apps at VMware, the latest release is a milestone toward building a container-focused cloud platform.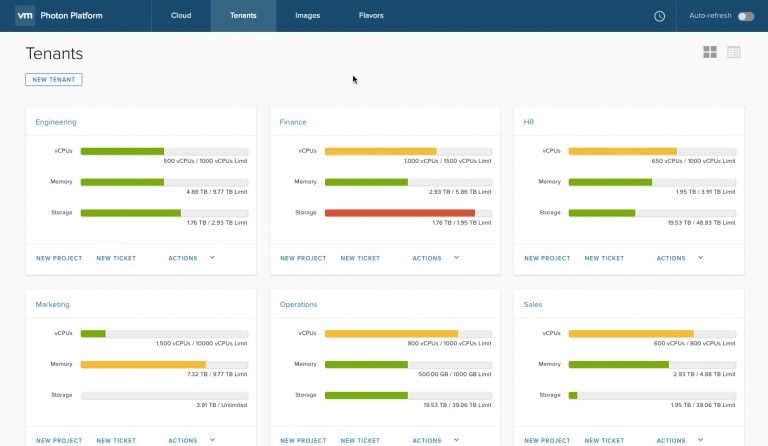 Version 1.1 features networking and storage capabilities, Kubernetes-as-a-service, an HTML5 user interface for infrastructure management, and multi-tenant functionality.