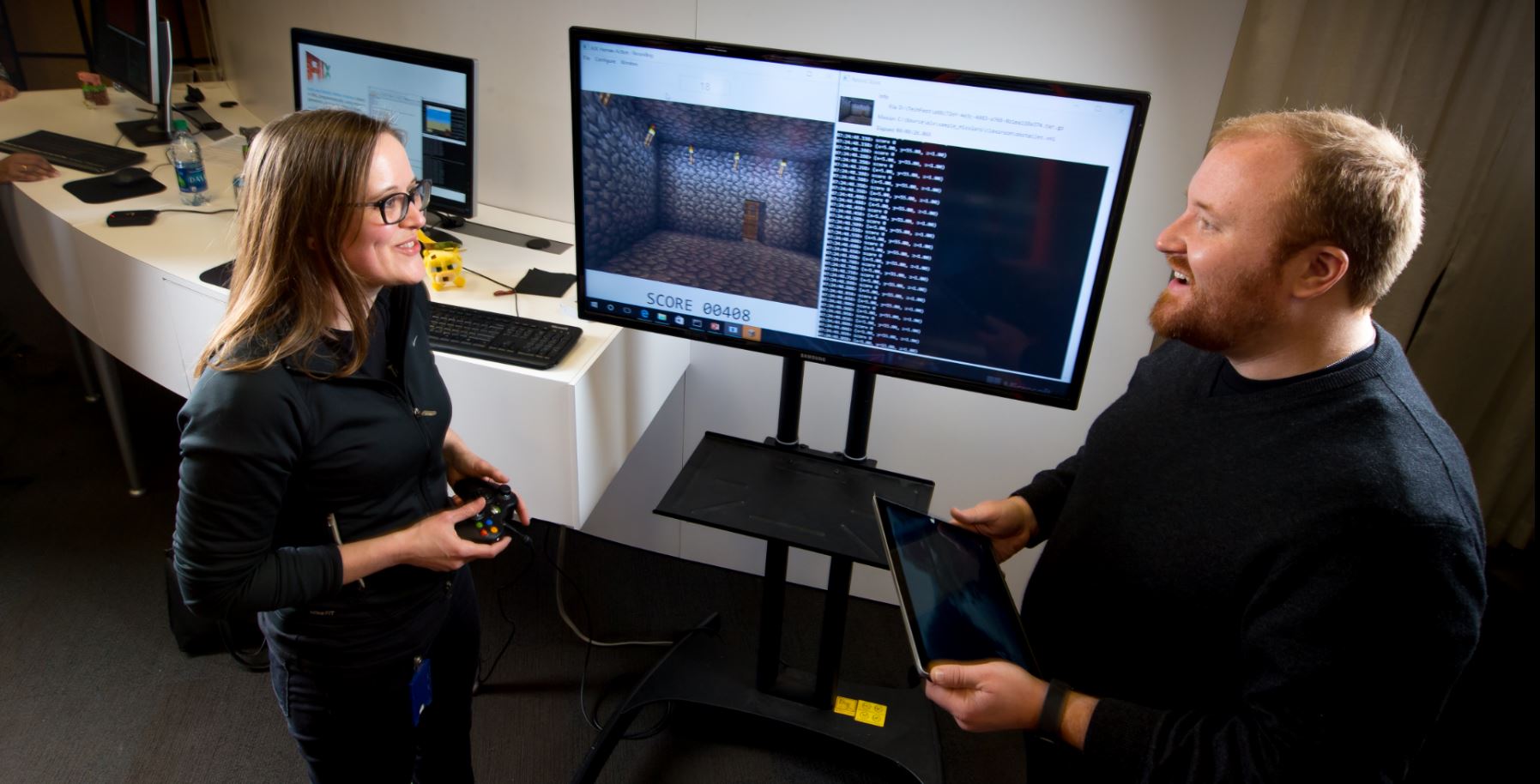 Microsoft is giving developers a new tool to advance artificial intelligence. The company announced it is open-sourcing Project Malmo, a Minecraft solution that has been previously only available to a limited number of computer scientists as a test bed for AI research.
The platform is designed to help developers and researchers develop complex AI solutions that involve new techniques and tasks such as learning, conversing and decision-making.
"We're trying to put out the tools that will allow people to make progress on those really, really hard research questions," said Katja Hofmann, researcher for Microsoft's Cambridge research lab, according to a company blog post.
(Related: Microsoft releases SQL Server 2016)
According to the researchers, Minecraft is the perfect testing ground for AI because it provides a way to collaborate and explore in an immersive world. "Minecraft is very close to the real world in many ways," said Jose Hernandez-Orallo, professor at the Technical University of Valencia, who had access to the private preview, on the company's blog. "There are so many possibilities."
Project Malmo can be used to create solutions that talk to bots or people, and that can craft, navigate and overclock.
In addition, Microsoft said Malmo will allow researchers to compare their progress and solve isolated problems.
The company hopes that by open-sourcing the platform, researchers will be able to collaborate and share findings to accelerate the research development process.
Project Malmo is available through an open-source license on GitHub.