Researchers at the Massachusetts Institute of Technology (MIT) have designed a new chip specifically to implement neural networks. This chip may enable mobile devices to run powerful artificial intelligence algorithms and help "usher" along the Internet of Things.
The chip is 10x as efficient as a mobile GPU, so it could enable devices to run these AI algorithms locally rather than uploading data to the Internet for processing, according to an MIT report.
The new chip is called "Eyeriss," and it could be of use for Internet of Things devices. With AI algorithms, the networked devices could make important decisions locally, exposing only their conclusions (instead of raw personal data), to the Internet, according to the report.
The chip has 168 cores, which is roughly as many as a mobile GPU has. It has been used by the researchers to implement a neural network that performs an image recognition task, the first time that a state-of-the-art neural network has been demonstrated on a custom chip, said the report.
Ford and Pivotal team up on FordPass software
Ford and Pivotal have announced a partnership to build a software platform that supports FordPass. It enables them to rapidly build new apps and mobility solutions for consumers. According to Ford, this is another step in the company's transformation to a mobility company as well as an auto company.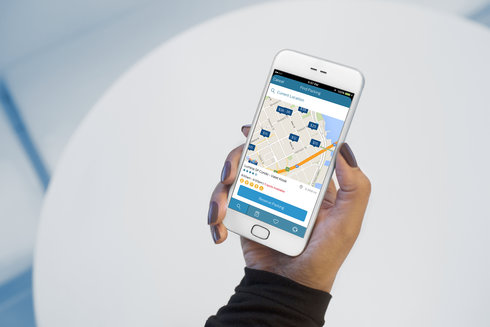 FordPass is a free digital, physical and personal platform that features a marketplace for mobility services, FordGuides, membership loyalty appreciation, and FordHubs.
"With FordPass, we are making it easier for consumers, whether they own a Ford vehicle or not, to get where they need to go," said Elena Ford, vice president, Global Dealer and Consumer Experience. "Working with Pivotal, Ford will be able to rapidly add new features and adapt mobility solutions and services that benefit FordPass members in the ways that fit them best."