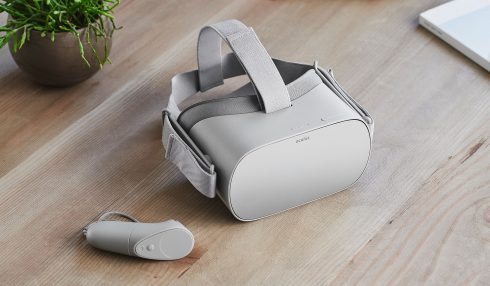 Oculus has launched a new developer program called Oculus Start. The program is designed to provide access, support and savings to qualifying virtual reality developers. According to Oculus, the program will offload some of the development costs for developers so their main focus can be creating VR applications. 
"We know there is no shortage of inspired ideas and creative minds breaking ground in VR. Creativity isn't the barrier. Resources shouldn't be either. If your first app is underway, we can help you optimize for more success in this project and your next. Just as we're scaling VR through our devices, we're scaling support to the developer ecosystem," the Oculus VR team wrote in a post.
Microsoft on the future of artificial intelligence 
Microsoft has announced the release of a new book called The Future Computed: Artificial Intelligence and its role in society. The book details a perspective on where AI technology is going and the new societal issues. Authors Brad Smith, president and chief legal officer, and Harry Shum, executive vice president of Microsoft AI and research group, believe that AI will enable breakthrough advances in areas including healthcare, agriculture, education and transportation.
"On a personal level, our work on the foreword provided an opportunity to step back and think about how much technology has changed our lives over the past two decades and to consider the changes that are likely to come over the next 20 years," Smith wrote in a blog post.
JoyToken releases new developer API
JoyToken has announced the debut of the JoyToken API protocol. The API protocol is designed to demonstrate how games run on the JoyToken Platform.  Gambling games that leverage JoyToken's smart contracts will be able o distribute winnings, determine RNG values and provide an audit trail of transactions. Players can now check the game code based on the API in order to verify the odds as advertised.  In addition, developers can use the platform to build games incorporating the smart contracts and contribute to the online gambling ecosystem.
"We aim to increase transparency in the gambling industry for developers, players, and casino operators," said JoyToken CEO Andrew MacDonald. "In releasing the API, we hope to give the developer community a preview of the opportunities that will soon be available to them via the JoyToken platform and protocol."
Dell partners with Meta on AR development kit
Dell has announced the partnership with Meta to make the AR development kit more accessible for business deployment. The Meta 2 Augmented Reality Development Kit will make the Meta AR headset compatible with Dell professional PCs, which include the Dell Precision workstations and Dell Canvas.
"We're very excited for this partnership with Dell. Dell users will now have the opportunity to get their hands on a seamless AR solution that is considered the best on the market by many," said Joe Mikhail, chief revenue officer for Meta. "This is a major element of Meta's ecosystem development initiatives. We are certain our partnership with Dell will deliver our game-changing technology into many creative hands and drive productivity measures to both developers and corporates alike."