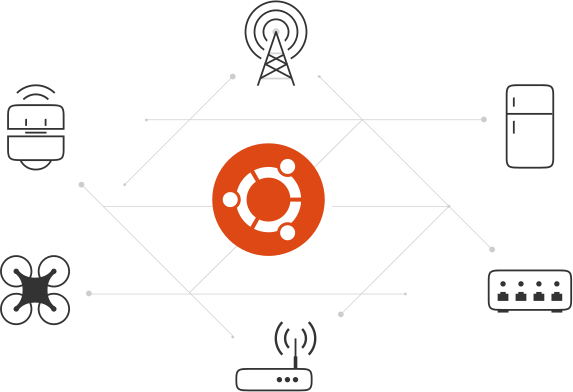 Companies are continuing to embrace the Internet of Things and its solutions, which is why Canonical today released Ubuntu Core 16 for IoT devices with security updates, along with an app store for intelligent devices.
Ubuntu Core delivers security, management, operations and upgradability in its developer-friendly platform, according to a company release. With its snap packages or securely confined, tamper-proof application images, Ubuntu Core can help secure the Internet of Things.
"The Internet of Things will see billions of devices in all aspects of our lives," said George Grey, CEO of Linaro, an engineering company. "Ubuntu Core 16 will help developers get their products to market quickly using snaps, bringing a new generation of Linux-based IoT smart devices to the market."
With this announcement, all Ubuntu Core devices will have free OS security updates. More information on Ubuntu Core is available here.
UNU system makes accurate baseball predictions
UNU, an artificial intelligence system modeled after swarms in nature, made a set of baseball predictions back in early July. It named all eight teams to make the playoffs, including correctly picking the Cubs' opponent, the Cleveland Indians.
Unanimous AI created the UNU system to predict the full outcome of the 2016 baseball season back in the middle of the season. With the World Series over, it was reported that the UNU system was accurate, all the way up to the Cubs being the eventual champions.
"We're amazed that UNU was able to predict the outcome of the full baseball season back in July, identifying that the World Series would feature Cubs vs. Indians," said Louis Rosenberg, founder of Unanimous A.I. "We worried a bit about the Cubs prediction when the Cubs fell behind three games to one, especially given their history, but ultimately UNU was right again."
More information on UNU and how to tap into a swarm is available here.
#WhatWeNeedToSucceed letter sent to future president of United States
A group of entrepreneurs and leaders wrote a letter to the next president on behalf of women entrepreneurs, stating that if both women and men participated equally in the entrepreneurial ecosystem, U.S. GDP could rise by US$30 billion.
According to the letter, "While women are starting businesses twice as fast as men, they face unique challenges, including experiencing disproportionately high failure rates, receiving only 7% of venture capital and being represented in only 7% of media stories."
The letter also detailed ways to foster women's entrepreneurship. Examples include modernizing and expanding government certification, and increasing promoting and marketing to bolster awareness. It also suggested expanding access to family-friendly policies, including access to affordable childcare and paid family leave policies.
Some of the individuals that signed the letter include the Ajay Banga, CEO of MasterCard; Elizabeth Gore, entrepreneur-in-residence at Dell; Alex Chung, CEO of Giphy; and Julia Hartz, cofounder of Eventbrite. The full letter is available here.