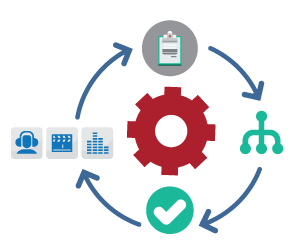 Akana Software, formerly known as SOA Software, is introducing DevOps automation to API development and API management in order to help increase the reliability, stability and availability of APIs.
"APIs have fast become the de facto standard for digital enterprises to connect applications and services with digital endpoints like mobile apps and Internet of things," said Brent Carlson, senior vice president of technology at Akana. "With this new capability, enterprises can deliver continuous innovation with speed and agility, ensuring that new updates and capabilities are automatically, efficiently and securely delivered to their developers and partners, in a timely fashion and without manual intervention."
(Related: SOA Software becomes Akana)
According to the company, API management and development typically requires manual intervention, which can slow down IT processes and business initiatives. Enabling DevOps automaton will help developers design and develop APIs faster as well as manage them and publish them.
Features of Akana's DevOps automaton include support for standard API descriptor document types, provision for appropriate approvals to push updates, and integration with Continuous Integration platforms.
In addition, the company's Lifecycle Manager support for Continuous Integration platforms has been extended to include automated API portal provisioning, and developers can now source API content from leading software configuration managers and API description languages.
More information is available here.