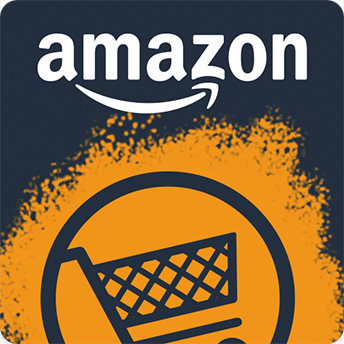 Amazon announced its financial results for the first quarter, which ended on March 31, showing that its sales were up 28% to US$29.1 billion.
Operating cash flow increased 44% to $11.3 billion for the previous 12 months, compared to $7.8 billion for the 12 months prior to March 31, 2015, according to a report. Net sales increased 28% to $29.1 billion in the first quarter, compared with $22.7 billion in first quarter 2015.
CEO and founder of Amazon.com, Jeff Bezos, said that Amazon devices are the top-selling products on Amazon.com, and that its customers purchased more than twice as many Fire tablets than the first quarter of last year.
"Earlier this week, the $39 Fire TV Stick became the first product ever—from any manufacturer—to pass 100,000 customer reviews, including over 62,000 5-star reviews, also more than any other product ever sold on Amazon," he said. "Echo too is off to an incredible start, and we can't yet manage to keep it in stock despite all efforts. We're building premium products at non-premium prices, and we're thrilled so many customers are responding to our approach."
Other highlights from the Q1 report included:
AWS announced the general availability of the AWS Database Migration Service
AWS enhanced its block storage service, the Amazon Elastic Block Store
Amazon announced two Alexa-enabled devices
As for the second quarter of 2016, net sales are expected to be between $28 billion and $30.5 billion, or to grow between 21% and 32% compared to the second quarter of 2015. Amazon wrote in the report that the results for the second quarter are unpredictable and depend on factors like foreign exchange rates, global economic conditions, world events, and the growth of the Internet, to name a few.
Google enhances Android app security
Google continues to improve its developer tools so they can build secure applications for Android. With the Google Play App Security Improvement Program, developers are able to see security tips and identify potential security enhancements when the applications are uploaded to Google Play.
Google scans all apps for security before they are accepted into the Google Play store. Even after they are scanned, the Android Security Team rescans them for additional threats, according to an Android Developer blog post.
If a developer has an app that is flagged for security issues, they are notified instantly s. Alerts are sent to a developer by e-mail and the Google Play Developer Console with information on how they can improve the app.
With this program, the developer community can ensure that they are providing safe and secure apps to Android users, according to the blog.
Cortana will only work with Microsoft Edge
Microsoft has decided when users search with the company's artificial personal assistant from Windows 10, it will only work with the Microsoft Edge browser. This is due to the unreliability and unpredictability Microsoft sees with other search providers that are not designed with Cortana in mind.
"Unfortunately, as Windows 10 has grown in adoption and usage, we have seen some software programs circumvent the design of Windows 10 and redirect you to search providers that were not designed to work with Cortana," wrote Ryan Gavin, GM of search and Cortana, in a blog post. "The only way we can confidently deliver this personalized, end-to-end search experience is through the integration of Cortana, Microsoft Edge and Bing—all designed to do more for you."
Users will still be able to use the search engine and browser they want when they are not using Cortana. Windows 10 provides a centralized manager for users to choose their preferred default solution.
New deep learning technologies by Movidius
Movidius announced the Fathom Neural Compute Stick and the Fathom deep learning software framework, which will allow neural networks to be both moved out of the cloud and deployed natively in end-user devices.
The Fathom Neural Compute Stick can run fully trained neural networks at less than 1W of power, according to the company. The stick can connect to several devices and increase their capabilities for neural computing. When the compute stick is connected to a PC, it acts as a neural network profiling and evaluation tool.
Fathom also lets developers deploy a low-power optimized version to devices containing Movidius' Myriad 2 processor by taking their trained neural networks out of the PC-training phase, according to the company. It supports major deep learning frameworks like Caffe and TensorFlow.
More information on the deep learning tools is available at Movidius' website.
Apache DeltaSpike celebrates 25th release
Apache DeltaSpike, which consists of portable CDI extensions that provide features for Java application developers, celebrated its 25th release this month.
The 25th release is version 1.6.1, and the next minor release will be 1.7.0, which will require Java 7 at a minimum.
DeltaSpike consists of a core module and optional modules for providing enterprise functionality to applications. Modules include features like security with type-safe control over method invocations, integration with schedulers, injection of CDI objects into validators, a transactional context and scope, and more, according to the DeltaSpike website.