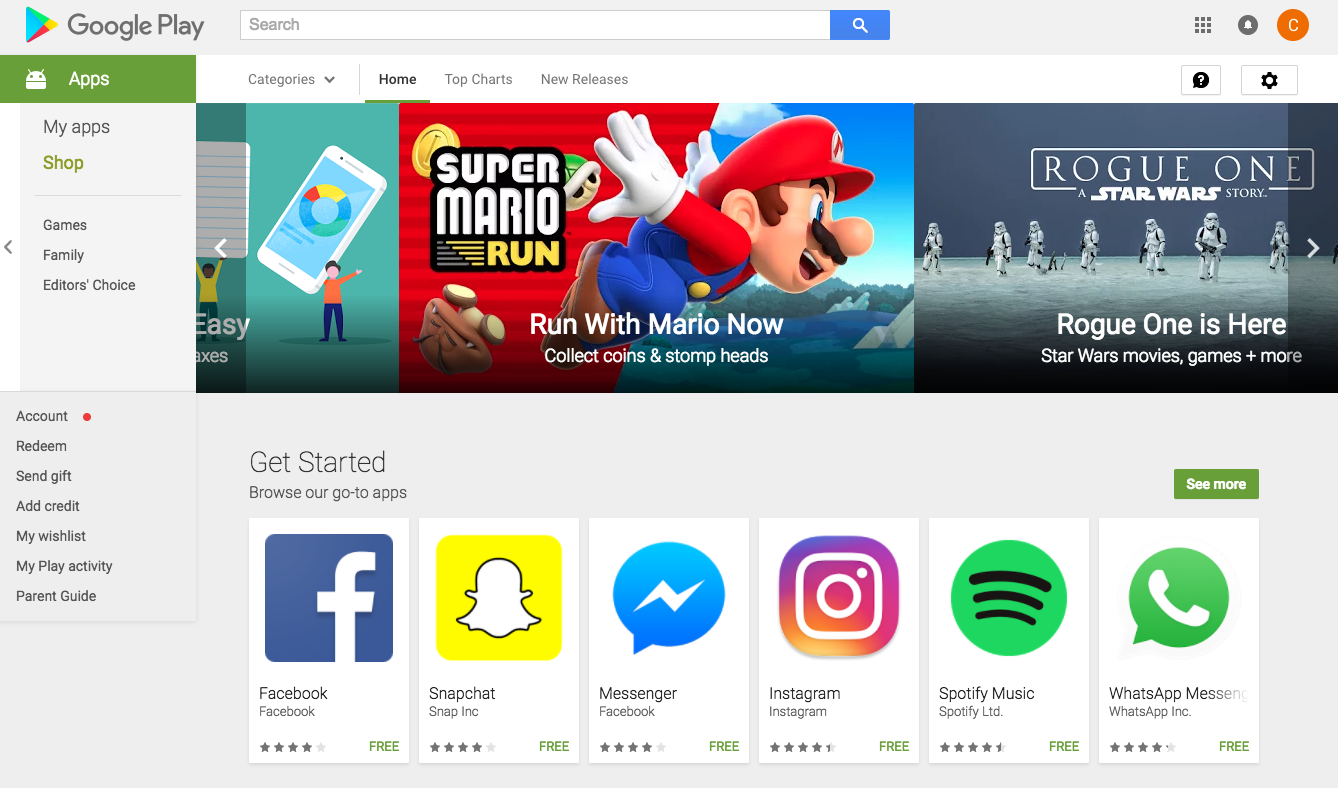 With the thousands of applications available in Google's app store, it can be hard for a developer to stand out from the crowd. To help, Google has released five best practices developers can use to build and deploy a successful application in the Google Play store. The practices from come a developer panel the company held at its Game Developers Conference last month. Tips were shared by gaming partners such as Electronics Arts, Hutch Games, Nix Hydra, Space Ape Games and Omnidrone.
The best practices are:
Test: Test, test and then test again. "The best time to test, is before you launch; so test boldly and test a lot!," Adam Gutterman, go-to-market strategic lead for Google Play Games, wrote in a post. If developers are able to gain insight from real users before launching their application, they can find what's working, what's not and improve it before launching it to the general public.
Experiment: Your application isn't going to work the same for everyone, so experiment with your app in different regions, experiment in different markets, and experiment with the performance on different devices. "Taking bold risks instead of making assumptions allows you to see the impact of different variables with your actual user base on Google Play," Gutterman wrote.
Take advantage of the Early Access program: This goes back to testing. Finding problems early in applications can help developers fine tune their application and minimize any risks. "Early Access is cool because you can ask the big questions and get real answers from real players," said Joe Raeburn, founding product guy at Space Ape Games, according to Gutterman.
Provide pre-registration: "Pre-registration allows [developers] to start marketing and build awareness for titles with a clear call-to-action before launch. This gives them a running start on launch day having built a group of users to activate upon the game's release resulting in a jump in D1 installs," Gutterman wrote.
Get feedback: Getting feedback from users and other developers early and often can help pinpoint what's broken and what's working. Feedback can come in the form of social media, email, and even Google Play store reviews.
In addition, the company also released 5 tips for building communities, engagement and awareness on mobile solutions. The tips include: be authentic, start small, play match-maker, seek feedback and build for the long-term. More information is available here.