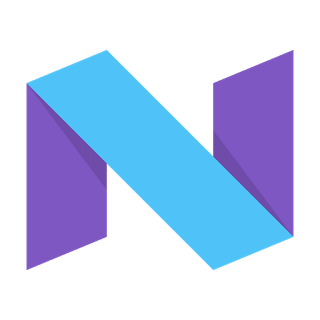 Google has announced the fourth developer preview of its upcoming operating system, Android N, and the final Android N SDK is now available. The Android N SDK aims to provide developers tools to develop and test against Android N's official APIs. New features in Android N include multi-windows support, direct-reply notifications, and bundled notifications.
With Android N's final APIs, developers can also publish app updates that use API 24 to their alpha, beta or production channels in the Google Play Developer Console in order to test backward compatibility and push updates to users running the developer preview.
Developers who are enrolled in the Android beta program will be able to get the latest preview right away. The preview supports Nexus 6, Nexus 5X, Nexus 6P, Nexus 9, Pixel C devices, Android One devices, and the Sony Xperia Z3.
Samsung acquiring cloud services provider Joyent
Samsung has announced it is acquiring Joyent. According to Joyent, this acquisition will provide the company with the scale necessary to keep up with the cloud computing market.
As part of the acquisition, Samsung will become a key tenant for Joyent's containers-as-a-service solution Triton and scalable object storage solution Manta.
"By bringing these two companies together, we are creating the opportunity to develop and bring to market vertically integrated mobile and IoT services and solutions that deliver extraordinary simplicity and value to our customers," wrote Scott Hammond, CEO of Joyent, in a blog post. "This will accelerate the speed of innovation for both companies in high growth market segments."
GitHub accounts being hacked
GitHub has revealed there have been unauthorized attempts to access the website's user accounts. According to the organization, the website itself has not been hacked or compromised. Instead, hackers are using lists from previously stolen e-mail addresses and passwords from other online services to gain access to accounts.
"For affected accounts, usernames and passwords are involved. Additionally, for some accounts, other personal information, including listings of accessible repositories and organizations, may have been exposed," wrote Shawn Davenport, an engineer for GitHub, in a blog post.
As a result, GitHub is resetting passwords on all affected accounts, and will notify those affected.
ClusterHQ's second annual Container Market Adoption Survey report
ClusterHQ is looking into the growth of containers in its latest survey. The company released the second annual Container Market Adoption survey and research report commissioned by ClusterHQ and conducted by DevOps.com.
According to the report, 96% of respondents are using Docker as their container engine, compared to 94% from last year; 52% are making financial investments into containers; 72% using containers met or exceeded business and IT objectives; and persistent storage was the No. 1 barrier to container adoption.
"Our second annual Container Market Adoption survey further demonstrates the immense growth of the container industry over the last 12 months, which is great validation for the many users, technology providers and investors who make up the market," said Mark Davis, CEO of ClusterHQ. "There is now concrete evidence that container users are not only navigating this emerging ecosystem and evaluating new solutions from a business perspective, but also meeting or exceeding business and IT objectives as a result."