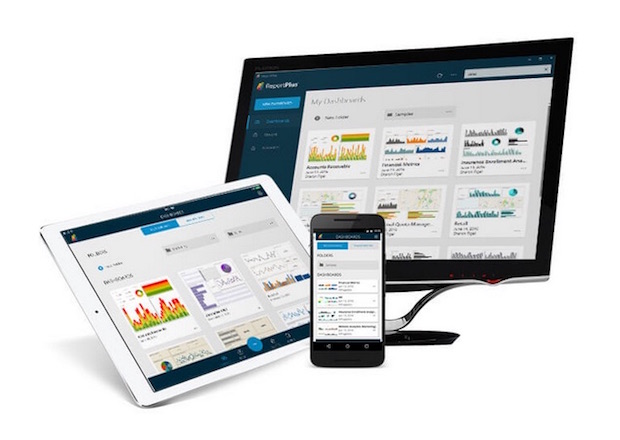 Infragistics is expanding its enterprise mobility business intelligence (BI) solution. The company today announced a redesign to ReportPlus Mobile, as well as the addition of ReportPlus Desktop for Windows and ReportPlus Embedded.
"What we are really trying to do is help businesses build great experiences to their team with a complete out-of-the-box BI analytics solution that is available on the desktop, and the native devices for iOS and Android," said Jason Beres, senior vice president of developer tools at Infragistics.
(Related: Microsoft updates Power BI Embedded tool)
ReportPlus is a data visualization service that gives enterprises the ability to see how their business is performing, and it runs either in the cloud or on-premise. Infragistics is now including an embedded SDK with ReportPlus in order to allow developers to take the solution and embed it into their applications.
The desktop version was created in response to customer requests. According to Beres, the company heard users wanted something that could publish reports from their desktops and laptops, so it created ReportPlus Desktop. "The growth opportunity in the enterprise was not solely on a mobile-first experience, " he said. "We needed a desktop experience and a mobile-first experience."
In addition, the mobile solution was redesigned in order to make the viewing experience on ReportPlus easier to digest and get feedback from.
"We cover both the non-developers in the enterprise that need analytics all the way to the IT department who needs embedded analytics into their apps," said Beres.
Other features include self-service BI through touch gestures, drag-and-drop capabilities, and immediate sharing abilities; the ability to access and connect directly to data sources such as Dropbox, Flurry, Google Analytics, Google Drive, Microsoft Dynamics CRM, Salesforce and Twitter; and more than 20 visualizations to create custom dashboards.
New users can take advantage of the company's recently released Dashboard Concierge Program to learn the basic concepts of ReportPlus and how to connect, merge and use custom data courses.
"The number of solutions being offered in the self-service BI and data visualization market is rapidly expanding," said Dean Guida, Infragistics Founder and CEO. "Our goal is to make ReportPlus stand out in this crowded market by delivering tremendous value with our simple pricing model, by rapidly improving the product's capabilities with monthly updates, and with our unique secure data handling model where we never store your data."