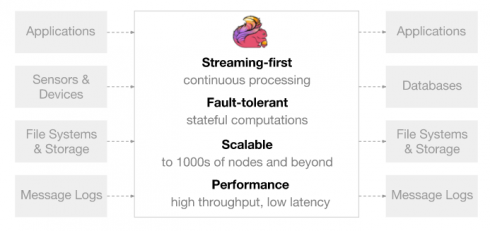 A new survey released by data Artisans revealed more organizations will turn to stream processing technology in 2018. The second annual Apache Flink user survey found 87 percent of respondents are planning to deploy more apps powered by Apache Flink over the next year.
Apache Flink is an open source stream processing framework for data streaming applications. Data Artisans' survey is designed to understand how organizations plan to use or are using Apache Flink software. It surveyed IT leaders, software engineers, application developers and data/systems architects from 28 countries.
The survey also found developers are planning to build new apps including machine learning for model scoring and model training, anomaly detection, system monitoring, business intelligence, reporting, recommendation engines, decision engines and security and fraud detection. Seventy percent revealed their company plans to grow their team or department in 2018, and 59 percent say they expect the department budget to increase.
Respondents cite scalability, performance, simplified app design and reduced app complexity as the top benefits of Apache Flink.
Other findings included: 62 percent of respondents expect to deploy one to five more Flink apps in 2018, 58 percent are very or completely satisfied with Flink, and 76 percent think Flink's strength is in even time handling.
"This year's survey presents clear evidence that stream processing is becoming widely adopted across enterprises of all sizes and a variety of industries outside of technology, with financial services, insurance, real estate and telecommunications leading the pack," said Kostas Tzoumas, co-founder and CEO of data Artisans and a PMC member of Apache Flink. "The market is expected to reach upwards of $13 billion USD by 2021, and we're seeing a range of new applications being put into production, including machine learning, security and fraud detection, systems monitoring and Internet of Things."
Version 1.4 of Apache Flink was recently released with the ability to build end-to-end apps with Flink and other popular data sources, a more developer-friendly dependency structure, and support for JOIN.