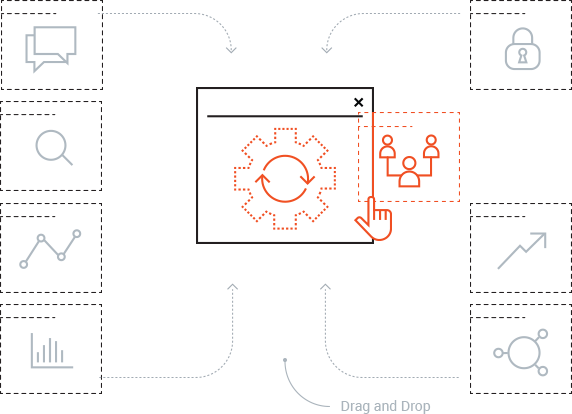 Progress wants to help businesses cut the time it takes to bring new apps to market. The company has announced Progress Rollbase 4.0, with significant UI enhancements and integration with the Telerik platform. Rollbase is the company's application development platform for building mobile and Web-based business applications.
"The problem it aims to solve is the time to market for new applications," said Richard Stone, product marketing manager at Progress. "Today, the product life cycle inside the average business and the speed at which business moves means you don't have months to develop an application."
(Related: Five myths about mobile UI testing)
One of the biggest features in the new release is the product's new responsive user interface, according to Stone. The UI is based off of Telerik's Kendo UI framework, and it provides revamped Kendo UI widgets and full access to the Kendo UI professional edition library, which includes 15 built-in application themes.
"A typical developer can spend up to 50% of their time just designing their UI," said Stone. "Developers by nature are not graphic designers, so any kind of help we can give them with designing apps so they can just work out the functionality is a huge time savings for them."
The release also now integrates with Telerik AppBuilder and Telerik Screen Builder, giving users more tools to create Web-based business apps integrated with mobile apps.
"For our customers and partners, this is exciting news," said Brandon Satrom, general manager for developer platforms and tools at Progress. "The cloud-based mobile application development capabilities in Telerik Platform strongly complement the rapid application development capabilities of [the] Progress Rollbase platform. Progress is now able to create a powerful developer experience, not only by offering tools to build highly customized user interfaces, but by enabling digital transformation with the integration of two truly modern application development platforms."
In addition, Progress announced the Progress Rollbase Marketplace, an online storefront that allows users to post, share and download Rollbase apps, as well as a quickstart tutorial and fast track page to help new users get up to speed.
More information is available here.