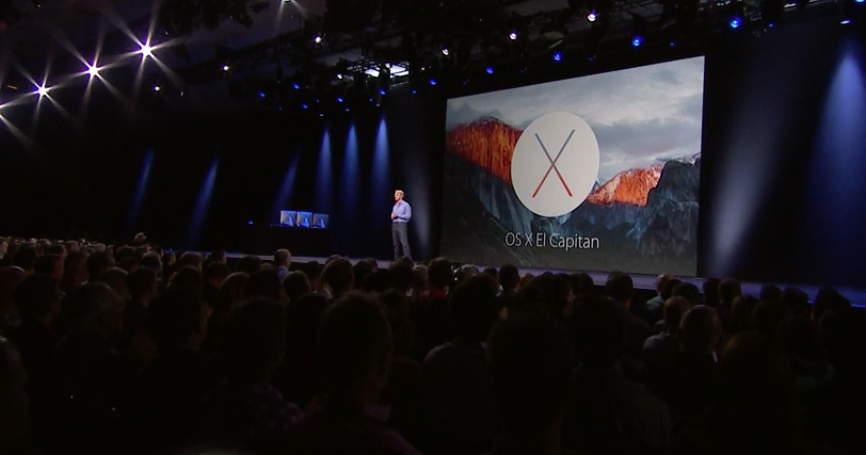 Comedian Bill Hader kicked off today's Apple Worldwide Developer Conference (WWDC) in an opening video of him preparing for the conference. While he wasn't able to give us the musical number, dancing apps or high-flying trapeze acts he planned for, he did leave with one note: "Whoever walks out there better have something pretty incredible to say," and Apple tried not to disappoint.
The conference covered OS X, iOS 9 and even a new streaming music service. But for developers the biggest news featured the company's Swift programming language and the recently launched Apple Watch.
(Related: How Apple Watch is boosting wearables)
Announced at last year's WWDC, Swift is making its way to the open-source community, according to Apple. "We think Swift should be everywhere and used by everyone," said Craig Federighi, senior vice president of software engineering at Apple. The company will be rolling out the compiler and standard libraries for iOS, OS X and Linux, and it is expected to be open-sourced by the end of the year.
The programming language will also be getting a major update in Swift 2, which will include new optimization technology, an error-handling model, synthesized headers in Xcode, and new APIs and protocol extensions, according to Federighi. "We think Swift is the next big programming language, the one that we will all be doing application and system programming on for 20 years to come," he said.
It has only be six weeks since Apple made the Apple Watch available, but already the company is looking ahead to the next version of it. watchOS 2 is trying to make the Apple Watch a game-changer with new development features. Kevin Lynch, vice president of technology at Apple, took the stage to announce the new capacities and features that third-party developers will be able to take advantage of.
With watchOS 2, developers will be able to bring native apps to a user's wrist, allowing all the logic from those apps to run locally on the watch. According to Lynch, this will improve app performance and responsiveness.
Other features coming with watchOS 2 include improvements to timepieces, allowing user to customize their watch with images and time lapses, but also see the future with a new Time Travel feature. Users can rotate their watch's Digital Crown to get future information such as weather and appointments. In addition, watchOS 2 will be able to access the watch's microphone to play audio on the speaker; play video on the watch; access the accelerometer or HealthKit; talk to HomeKit devices directly; and access the Taptic Engine.
Lynch announced that all the watchOS 2 features are available today for developers for building native apps, and will be available to everyone in the fall.
Other announcements included a new version of OS X, called "El Capitan," with new performance and experience features such as spilt-screen; a more knowledgeable spotlight search; Apple Music, a new music streaming service; and iOS 9. iOS 9 will have new intelligent features such as an updated Siri; the ability to provide apps and suggestions depending on the time of day and the user's location; and proactivity features for multitasking while using the device. In addition, a new built-in News application was announced that will provide users with a personalized news experience.