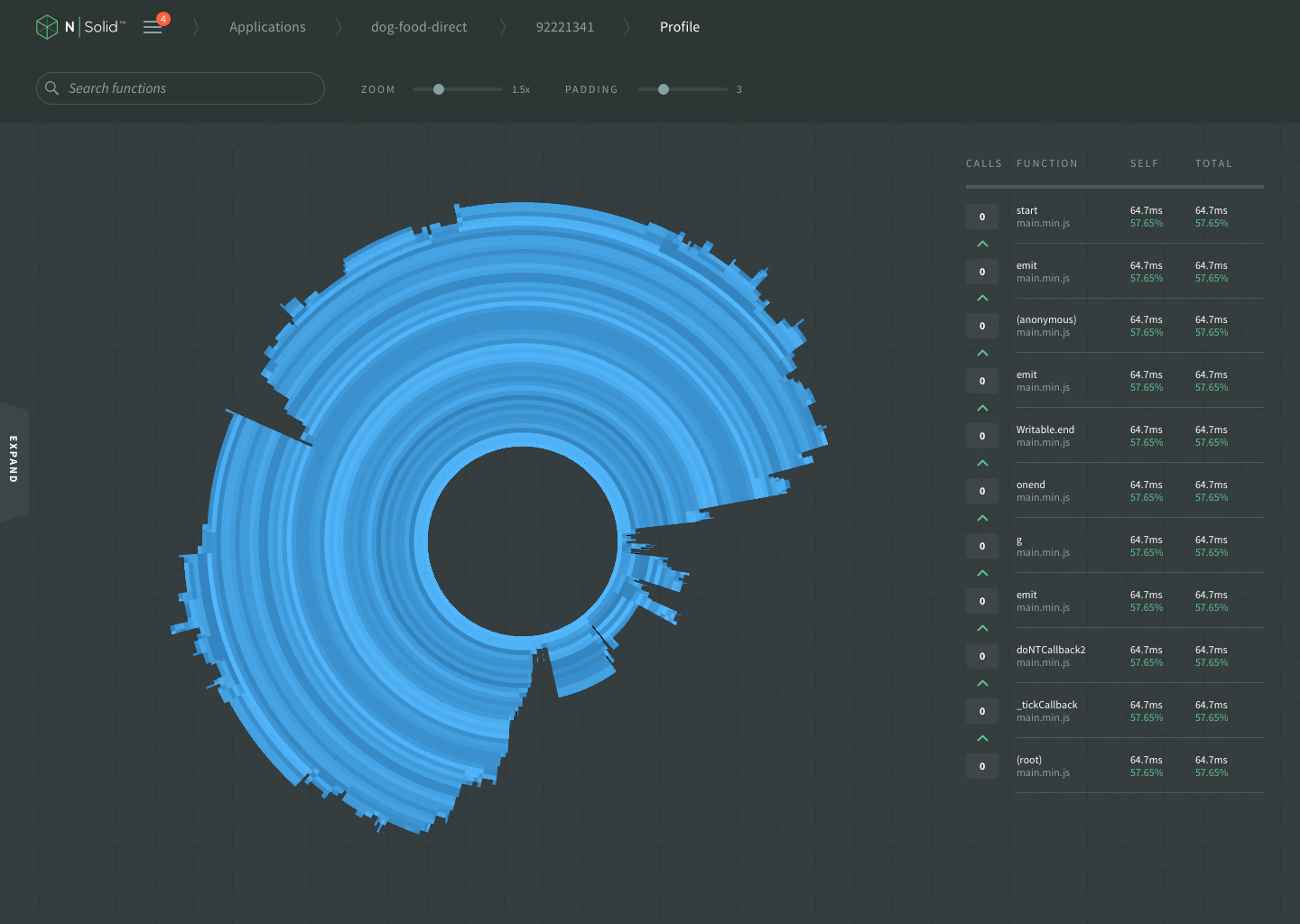 In order to streamline integration of Node.js application data to team workflows, NodeSource released the new version of N|Solid v2.2, which allows users to send Node application data directly to any statsd-compliant system.
N|Solid is NodeSource's open-source enterprise software, and this new release adds streamlined integration with statsd-compliant systems, making it easy for teams to send Node application data to existing monitoring or reporting systems. Teams can also integrate this data with existing metrics infrastructure.
According to NodeSource, enterprises have existing infrastructure to collect, analyze and visualize their metrics. With N|Solid v2.2, teams can integrate these Node-specific metrics with any statsd-compliant platform, including tools like Graphite, DataDog, AWS CloudWatch, and Google/GCP Stackdriver.
Additionally, organizations that are running Node can add in the N|Solid v2.2 runtime, since this version offers it as a drop-in replacement for open source Node. Doing so will give teams access to data without a long implementation cycle or changes to existing application code, according to the company.
"We have made it easier and faster for Node.js teams to obtain deep and actionable insights, increasing the time-to-value while simultaneously ensuring the security of their efforts," said Joe McCann, NodeSource founder and CEO.
N|Solid v2.2 also lets users collect detailed metrics without having to configure the N|Solid console or manually integrate it with external systems, said NodeSource. In addition, teams can maintain their existing workflows, monitor and report infrastructure without disruption, and leverage all additional N|Solid features.