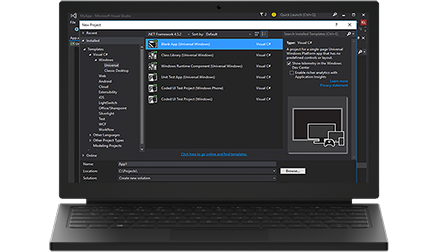 Developers can start preparing their applications for the next update of Windows 10 with the newly available Windows 10 Fall Creators Update SDK. The SDK features new tools for building mixed reality experiences, modernizing applications for today's workplace, and building and monetizing games and apps.
"Windows 10 Fall Creators Update provides a developer platform that is designed to inspire the creator in each of us – empowering developers to build applications that change the way people work, play and interact with devices. To truly fulfill this platform promise, I believe that our developer platform needs to be centered around people and their needs.  Technology should adapt and learn how to work with us," Kevin Gallo, corporate vice president of the Windows developer platform, wrote in a post.
According to the company, the next wave of virtual and augmented reality is mixed reality. With Windows Mixed Reality, developers can create immersive experiences that are reusable across platforms and device form factors. "Windows 10 was designed from ground up for spatial interactions and the next wave in this journey is Windows Mixed Reality, uniting the digital and real world to create a rich, immersive world. As humans, we interact with space constantly, and Windows Mixed Reality will feel the most natural for users," Gallo wrote.
To modernize apps for the workplace, the SDK enables developers to create and update existing apps with Visual Studio 2017 version 15.4, integration of .NET Standard 2.0, and an improved Windows 10 deployment system.
In addition, developers can build better game and app experiences with the Expanded Resources feature in the Fall Xbox One Update, the Xbox Live Creators Program, and the Mixer SDKs for major game engines and languages.