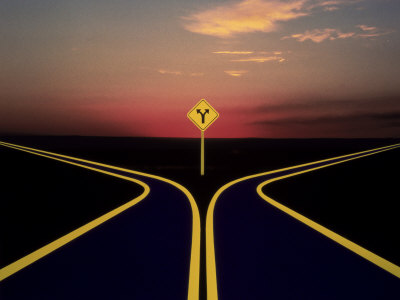 Today's CIOs are at a crossroads. Bombarded by user requests for sophisticated mobile-friendly business apps, they have a choice to make: be a roadblock and force users to find their own workarounds, or provide a thruway that leads to innovation and enables agility. CIOs who assume an active role in leading their organization down the right path will deliver true business value.
Ready or not…
Research published by Cisco illustrates how user demand is driving enterprise mobility—whether CIOs like it or not. The study found that 90% of American workers use their own smartphones.
Meanwhile, the number of mobile users will grow by 20% annually between now and 2018 to 4.9 billion. Additionally, in a study done by Enders Analysis leveraging data from comScore, by early 2014, mobile devices already comprise 55% of Internet traffic.
But these stats only underscore the issue for CIOs, who are at the front line of user requests. Everyone wants access to company data and processes from their own personal device. The 'bring your own device' (BYOD) trend promises the convenience of anywhere, anytime access, so users can respond to business requests more effectively and be more productive.
But the business benefits of BYOD are countered by users' lack of security awareness and demands for the same flexible and user-friendly experience they are accustomed to getting from consumer-based technologies. Legacy IT environments simply aren't designed to address these issues.
A successful mobility program requires fundamental changes in architecture, and how IT approaches the creation, deployment and management of applications. As Forrester states, "Mobile is pushing aging Web architectures to the brink. The three-tier architecture built for a browser-led PC world can't flex, scale, or respond to the needs of a good mobile experience or the emerging requirements for connected products. Mobile's volatility and velocity of change require a distributed four-tier architecture that we call an 'engagement platform.'"
Embracing mobile is much more than just thinking about shoving existing apps onto a small touchscreen, and if CIOs don't plan for this shift, they will obsolete their company—or at the very least themselves.
The path to innovation and agility
In order to embrace mobility and reap its full benefits, organizations must have a mobile-first strategy and a multi-channel enterprise application ecosystem. This includes the use of both responsive Web design, which allows IT to build one application for all devices automatically, as well as to take advantage of native design features where it makes sense from a business perspective, and can be done without a huge amount of heavy lifting.
Many organizations get caught up in one dogma or another, believing they have to go either responsive or totally native. This mindset limits you, either in the functionality you can provide or in how quickly you can bring it to market. Viewing mobile applications as hybrids allows you to deliver the best application to truly meet your customers' needs.
Make sure you can be agile. A mobile-first strategy also means creating an environment where change can be managed quickly and effectively, so that the organization can respond to rapid changes in the mobile ecosystem—or to problems.
For example, one bank we spoke to found a glitch in its application, which debited a customer's account twice for every withdrawal made. By the time the bank rewrote the application, submitted it for approval to the Apple app store and had it approved, almost a week had passed. When wading into mobile development, think about the worst-case scenario, accept that there will be glitches, and understand how you can protect yourself from those glitches becoming catastrophic.
As the saying goes, "The first step is admitting you have a problem." By adopting a mobile-first mindset (and recognizing the importance of the mobile experience rather than viewing it as an add-on or afterthought), CIOs standing at the mobility crossroads are already taking the right first steps for their organizations. By leveraging this mindset, they can feel confident that they are doing more for their organizations than just granting network access; they are setting them up for a successful mobile future.