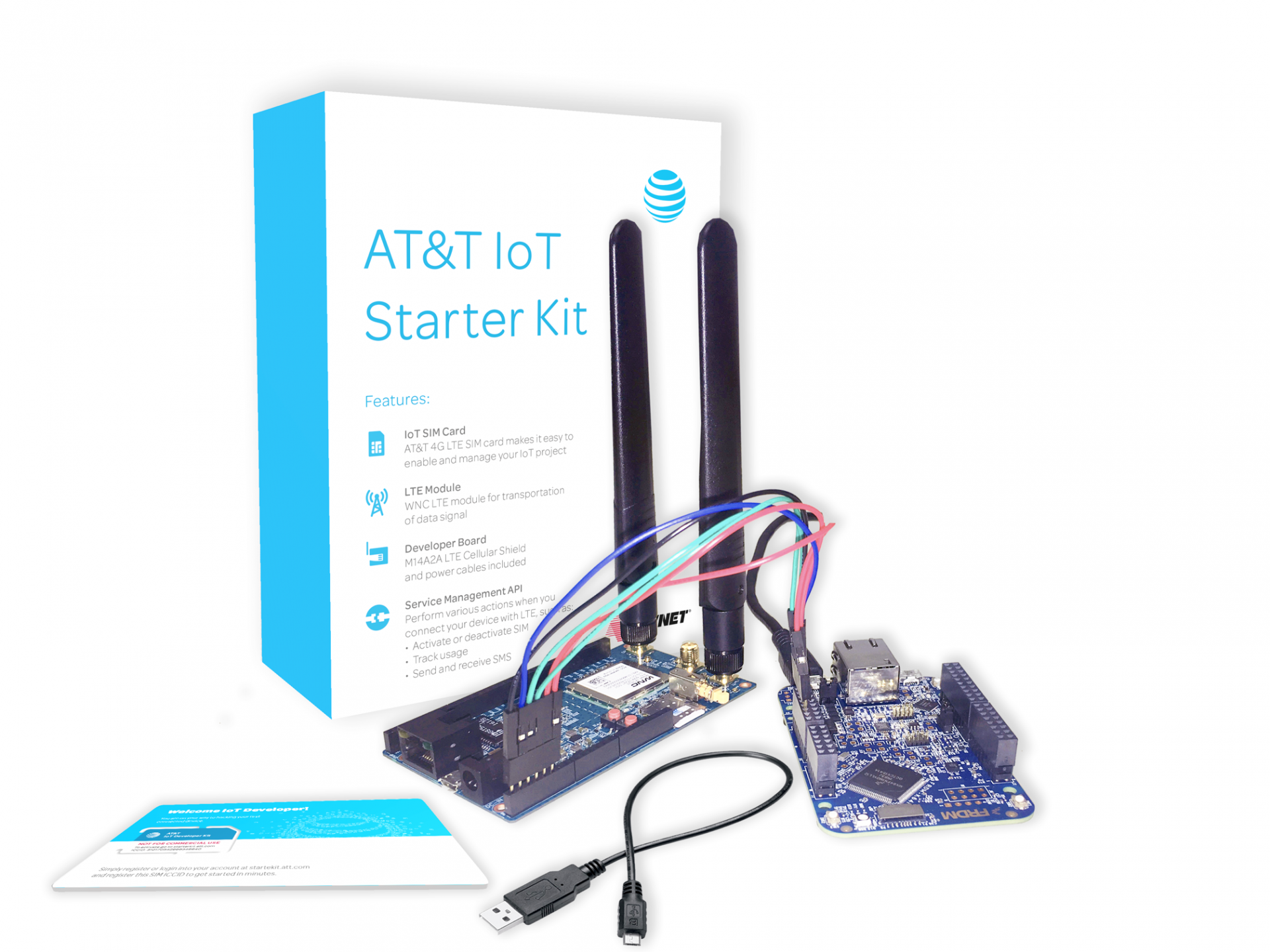 AT&T has introduced an IoT Starter Kit to help developers take advantage of 4G LTE connectivity, allowing them to quickly create their IoT solutions.
The kit provides tools needed for IoT development, including connectivity, LTE hardware, application services, and cloud storage. The model is plug-and-play and includes an LTE modem that runs on the AT&T LTE network; an expandable development board that works with plug-in sensors; an API to monitor the network; REST APIs; cloud storage to host, manage and share data; and other tools. Developers will also have access to the AT&T Control Center to manage their connected devices.
(Related: Samsung announces new IoT strategy)
Since the hardware and software of IoT is always changing, developers just need updated tools that work so they can focus on their project development, according to Mike Reich, CEO of Sensamo, an IoT development company.
"Developers are the ones driving innovation in the IoT industry," said Chris Penrose, senior vice president at AT&T's IoT Organization.
AT&T is also working with Avnet and Cisco to produce the starter kit. The AT&T Control Center is a service platform from Cisco, and offering it to developers will provide them with a secure way to manage all of their IoT devices.
Variations of the starter kit are also offered to work with third-party IoT solutions, meaning versions will be made specifically for developers using IBM Watson IoT and Microsoft Azure IoT Suite, which also integrate with the Cisco IoT platform.
Developers can use the IoT Starter Kit during the hackathon at SHAPE in San Francisco. It will be available from AT&T or Avnet for US$99 plus taxes and fees starting in August.