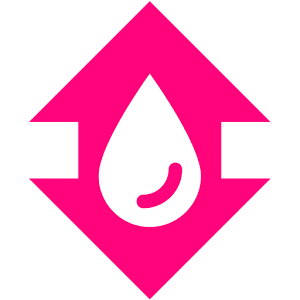 After being diagnosed with Type 2 diabetes, Benjamin Kerensa, a 31-year-old open-source contributor, searched for an app that would track his glucose levels and metrics.
He searched, and didn't find much. So, he created his own app.
In May of 2015, Kerensa was diagnosed with diabetes, and it wasn't long after when he decided to develop his app: Glucosio. Within the first week of September, Glucosio was released to the Google Play store. By early next year, Kerensa said Glucosio should be ready for iOS users.
Glucosio is the only open-source diabetes app that does glucose tracking with third-party integrations and crowdsourced research, led by Kerensa himself. It gives open-source developers the ability to use, copy, study or change the source code as a way to contribute to the project. Contributors can find the source code on GitHub, and the team behind Glucosio is always looking for feedback to improve the project.
(Related: Open source doesn't have to be scary)
"We are seeing new users install the app on a near daily basis, and the open-source project has been gaining a lot of attention in the greater open-source community," said Kerensa. "Because of how common diabetes is as a disease worldwide, pretty much every contributor who participates in the project knows of someone affected by diabetes."
Currently, Glucosio allows a user to enter and track blood glucose levels; anonymously support diabetes research by contributing demographic and glucose trends; and get helpful tips through an "assistant" with Glucosio. The assistant is currently not a live assistant; it gives predefined advice for diabetics like staying hydrated or checking blood sugar. As a long-term goal, Kerensa wants to turn the assistant into something similar to Google Now, but for diabetics, and without storing all of the user's data in the cloud. He said that Glucosio respects the privacy of users and allows them to be in control of their data.
He said he is continuing to add features that will help people with diabetes better understand their disease. One thing he is excited about is the possibility to integrate with platforms like openEHR to create built-in medication and glucose reminders, or to add Optical Character Recognition (OCR) so people with diabetes can scan the display of their glucose meters and input their last reading displayed on the Glucosio meter.