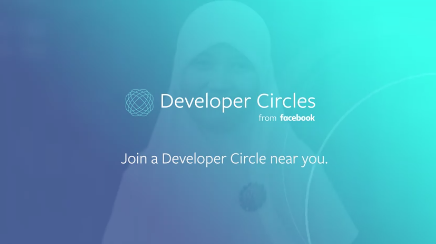 Facebook's annual developer conference F8 kicked off today in San Jose with a strong focus on building community. Mark Zuckerberg, CEO and founder of Facebook, took to the stage to stress the importance of bringing people together.
According to Zuckerberg, Facebook for the past decade has been focused on connecting friends and family, but the next focus is building a community to help keep society informed and safe. "We are going to focus on the technology we are building together for the long term because in the future technology is going to keep making us more productive, and that is going to change how we all work," he said.
As part of its focus on community, Ime Archibong, vice president of partnerships for Facebook, announced during the conference keynote Developer Circles, a new program designed to bring developers from all over the world together, and provide a space where they can connect, learn and collaborate with other local developers. The program is free to join, community-driven, and open to developers of all skill levels.
"Developer Circles empowers a diverse range of technical talent to improve their skills and access the information they need. By fostering stronger communities and creating more technical awareness, our goal is to empower developers, similar to existing Facebook programs like FbStart, which for the past several years has focused on helping early-stage startups succeed," Archibong wrote in a post.
Archibong also announced new updates to its analytics platform to help developers understand their customers better. The newly added automated insights to Facebook Analytics is a machine learning and artificial intelligence experience that provides insights into trends, abnormalities and opportunities from developers' apps and websites in order for them to make valuable decisions. Automated insights is currently in open beta. Other improvements included the open beta of custom dashboards, event source groups, omni-channel custom audiences, and user properties for web.
In addition, the conference's keynote centered around augmented and virtual reality experiences. According to Zuckerberg, the first mainstream AR and VR platform available today is the camera. Zuckerberg explained users already have the ability to display information, add digital objects and enhance existing objects with the cameras on their phones and in their apps.
To enable developers to extend AR and VR experiences, and bring them to everyday life, the company announced Frame Studio, a web-based tool that allows users to design custom frames; and AR Studio, an AR authoring tool in closed beta that features a face tracker, sensor data and scripting APIs.
Other announcements from the keynote included the Messenger Platform 2.0 with new suites of tools to create more experiences, and new tools for game developers.