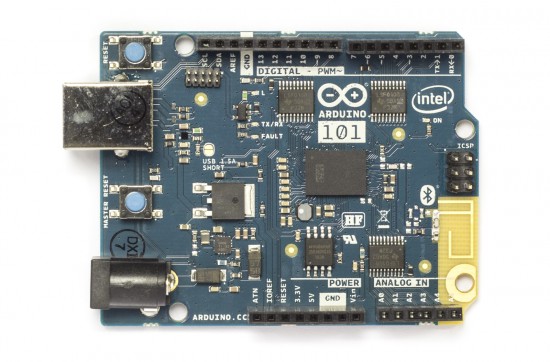 The real-time operating system that powers the Arduino 101 and Genuino 101 is open source, ready for those who want to use it for studying purposes.
This package contains the complete BSP (Board Support Package) for the Curie processor on the 101. It allows developers to compile and modify the core OS and the firmware to manage updates and the bootloader, according to the Arduino blog.
Open-sourcing the firmware will allow more features for the Arduino 101 and Genuino 101, so those who are not using low-level C programming can still be the first to try new features and get updates.
More information can be found on the project's hub.
Free VPN integrated for better online privacy
In the developer channel for Opera for computers, developers can now find a way to integrate an unlimited and free virtual private network (VPN). Developers will not have to download VPN extensions or pay for VPN subscriptions to access blocked websites and to shield browsing when on public Wi-Fi with this integration.
This is an attempt to improve privacy that matches browser expectations of customers, wrote Opera in a blog post. Opera has more engineers working on new features for its desktop browser, including the native ad blocker. In a few weeks, it will add a native, unlimited and free VPN client, right inside someone's browser.
According to research by the Global Web Index, young people are leading the way when it comes to VPN usage, with almost one third of people between 16-34 having used a VPN.
VersionOne Spring 2016 Release
VersionOne announced its Spring 2016 Release, which helps organizations scale agility with SAFe and DevOps. The new features in VersionOne Lifecycle include a new Program Board for working with other teams, as well as multi-team Program Increment Planning capabilities.
The VersionOne Continuum for DevOps also includes the availability to view a graphical timeline of work item history and visuals of the development, test and stage phases of a DevOps product workflow.
The 2016 release includes the Program Board, Program Increment Planning, Weighted Shortest Job First Ranking, Continuum Pipeline Definitions, and Continuum Delivery Stream History. ALM Connect was also included in this release.