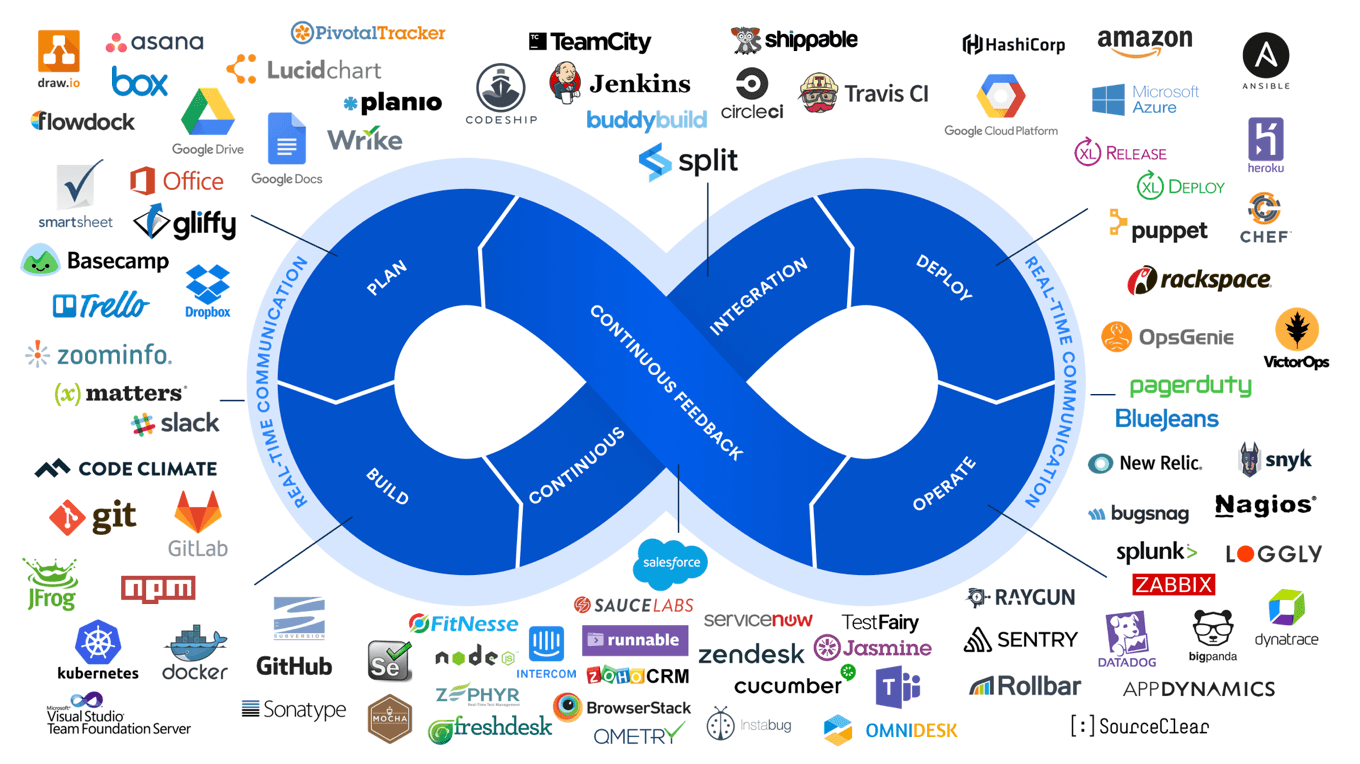 Atlassian announced new ways for teams to break down siloes and accelerate their DevOps adoption. The company today announced new products — the Atlassian Stack and DevOps Marketplace — for customers looking to consolidate their solutions and add new solutions to complete their DevOps cycle.
According to Cameron Deatsch, head of server and enterprise marketing at Atlassian, many of their enterprise customers use Atlassian products to break down barriers of development and operations, but until today, they didn't have a way to centralize and consolidate DevOps tools. With the new Atlassian Stack, teams are given one instance of each of Atlassian's Data Center and Server products, as well as a premier support license for one price.
Atlassian tools are also part of DevOps toolchains, with leading vendors in the space offering several integrations or add-ons with Atlassian, said Deatsch. With the launch of its new DevOps Marketplace, enterprise teams have access to more than 200 add-ons and integrations to let teams custom fit Atlassian into their workflow.
"The DevOps marketplace helps improve collaboration, automate processes and let every team member work where they're most comfortable and productive," wrote Deatsch.
Additionally, tools like AppDynamics, Splunk, and Sauce Labs connect with Atlassian to allow teams to automatically create or update JIRA tickets, send ChatOps alerts in a HipChat room, and automate tests from Bamboo builds.
"Splunk's integrations with Atlassian products, like JIRA, JIRA Service Desk, and HipChat, delivers foundational solutions for successful DevOps practices," said said Andi Mann, chief technology advocate and DevOps expert from Splunk. "Our joint customers benefit from these bi-directional integrations through increased transparency, improved reliability, and faster development by sharing relevant data across the entire team, automatically."
For teams that want to invest in the DevOps journey, Atlassian is giving them new content to assess DevOps maturity and learn from Atlassian's best practices as well, according to Deatsch. This includes the DevOps Maturity Model and the Atlassian Team Playbook with Health Monitors; and a step-by-step guide to building DevOps teams.