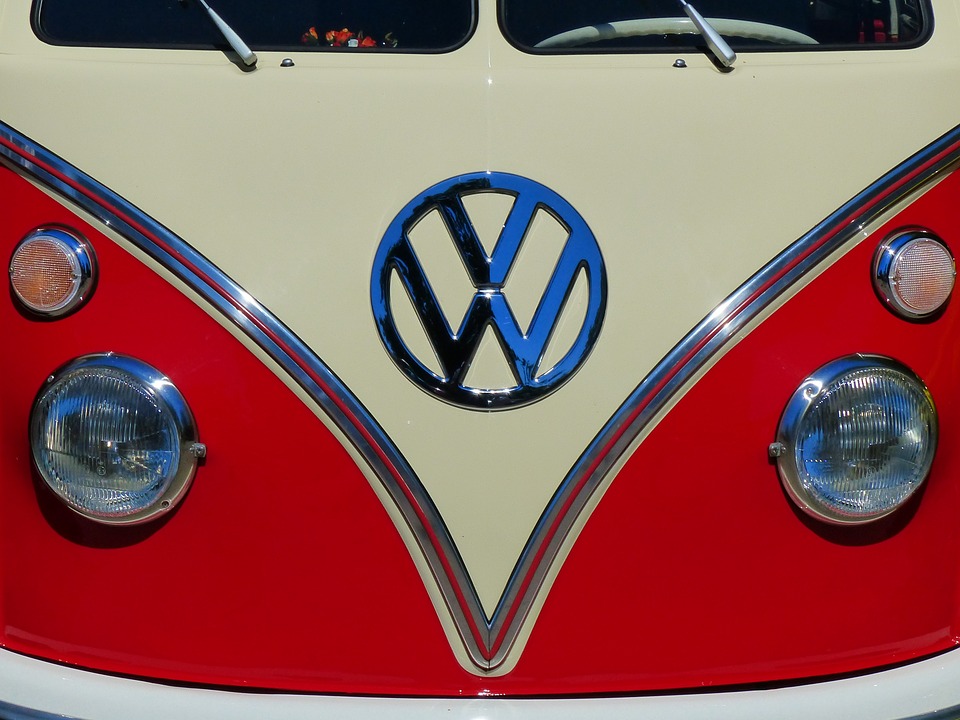 Volkswagen is still making headlines in the United States over its diesel emissions scandal, but like all good businesses, the company is not wasting a crisis. While the company has long employed software developers, it is only just now using them to build applications outside of the cars it sells.
The company's first consumer-facing application was rolled out just a few months ago. This mobile app is designed to help customers who purchased an affected diesel car so that they can coordinate with the dealer to have it repaired. And while Volkswagen's first app is still only being used by a subset of the company's customers, there are still big plans in the works for a great many more consumer-facing and service-oriented efforts inside the company.
Roy Sauer, Volkswagen Group IT CTO, said of the company's first app, "We use this to communicate, but it's still in a kind of pilot phase because it's not for all the customers but for specific regions and dealers, so it's not fully rolled out."
(Related: GM and IBM create OnStar Go)
Sauer said that this move into consumer apps and customer-facing services requires a completely different approach inside Volkswagen. "We have a complete different approach and we use very much the experience of our strategic partner Pivotal for it," he said. "We do a complete different kind of software development compared to our usual approach. We worked very closely with Pivotal together with teams where we have pair programming. We tried to copy all the good stuff and strategy Pivotal has already proven."
Thus, working with Pivotal, Volkswagen has had to dramatically redesign its software organization. "As we are at a point where we change completely, we now want to move forward to a much more enhanced and increased software development approach. Until now, we had much less capacity in software development," said Sauer.
Since the diesel emissions scandal, Volkswagen has also had to worry more about governance within its software development process. "Until now, we had not the issue of governance of [software development teams] because we had to implement them and start much more with our own capacity in software development," said Sauer. "The next step will be then how to have a good working model for that, and also to have a kind of governance. Also to have the same development kits and the same development environments and platforms and tool chains for that, but more focus first is to get this established and implemented."
Over the next few years, Sauer said that Volkswagen will be focused on services. By 2025, the company hopes to have billions of dollars in revenues from its services, which may even cover things like camping and tourist needs (Volkswagen vans are the standard camping vehicle of Europeans).
When it comes to the digital transformation, Sauer said that the real challenge for Volkswagen is rebuilding all of its internal systems with software at the heart. "The toughest thing at a very high level is that our company is not used to working in such new business models," he said. "It's not only about the IT; it's also often about the whole business model changing, and also the financial processes, the legal processes, the purchasing processes and all that stuff."
Open-source enthusiasm
Sauer said that the real exciting part of the transition for his teams is that they get to work on open-source projects like OpenStack. The teams have enjoyed being able to collaborate with other companies on projects in the open-source realm, he said.
Of course, Sauer isn't just tasked with Volkswagen: He's also the CTO for Porsche and Audi, both of which are owned by Volkswagen. Those teams have their own software developers and customers who have different needs than those of Volkswagen proper. He said that he's trying to bring these companies onto a converged architecture for data and development, while still allowing the teams to control their own projects and direction.
That data, however, is a big part of the future of Volkswagen, and managing it is a big part of Sauer's road map. "This is one of the hardest topics. What we know is that we will have a huge volume of data, and that is a big asset," he said.
"It will be very important that we can handle this data. It starts again with our cars: We will produce as a group 10 million cars per year, and from 2020 on we will have 10 million connected cars per year, and we will have a huge number of devices in the Internet, like sensors for autonomous driving. They will produce a huge volume of data.
"The challenge is how to handle this data, how to use this data, and how to enhance further services for our customers. One critical challenging topic will be who actually owns the data and what will be legal. Where do we have to store this data what is the data protection policy in U.S., in the EU and in China. This will be a really sophisticated kind of data management we have to do there.