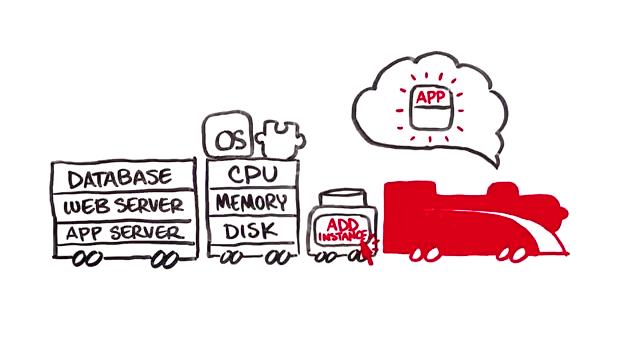 The cloud-based Ruby development team management provider Crossover is planning to develop a full-stack Ruby on Rails platform with the help of Engine Yard. Crossover announced it is acquiring the Ruby on Rails cloud platform and support provider. Terms of the deal were not disclosed.
"Engine Yard has a decade of deep Ruby experience at the platform & support level and Crossover is the largest provider of Ruby developer cloud teams," said Andy Tryba, CEO of Crossover and the new Engine Yard, in a statement announcing the acquisition. "By combining these two – we can now move up the stack and create a full stack Ruby on Rails experience to be a one-stop shop for the 1M+ Ruby applications out there."
Engine Yard recently announced it sold Deis, a Kubernetes deployment company, to Microsoft so Engine Yard could focus on its Ruby on Rails efforts.
Twistlock announces new round of funding
Twistlock, a cloud container security solution provider, announced a $17 million Series B funding to support cloud-native security innovation and a global expansion. This brings the company's capital investment to date to $30 million.
"As containers gain mainstream momentum and cloud-native applications surge, practices such as DevOps culture, continuous delivery, cloud development and containerization require a reinvention of security," said Brendan Hannigan, Twistlock chairman and venture partner at Polaris Partners, who led the round of funding. "Twistlock has leapt to the leadership of container security by delivering rapid innovation and customer growth and is spearheading new ways to secure applications which address persistent flaws in old security solutions that have haunted customers for years."
The company also recently released Twistlock 2.0 with enhanced visibility and compliance for containerized environments.
Cisco Jasper releases an automated mobility management platform
IoT platform provider Cisco Jasper is extending its solution to provide an enterprise automation service for managing mobile services and devices. The Control Center for Mobile Enterprise is an automated mobility management platform that features real-time visibility, automated controls, and self-serve management.
"Management of any connected device consists of common challenges like unpredictable service costs and inefficient management processes, and this is especially true for business mobile phones and tablets," said Marc Austin, head of mobile enterprise products at Cisco Jasper. "Cisco Jasper has partnered with over 50 service providers worldwide to enable enterprises to automatically connect and manage their IoT services, and now we are extending the same proven capabilities to business mobile devices."
More information is available here.