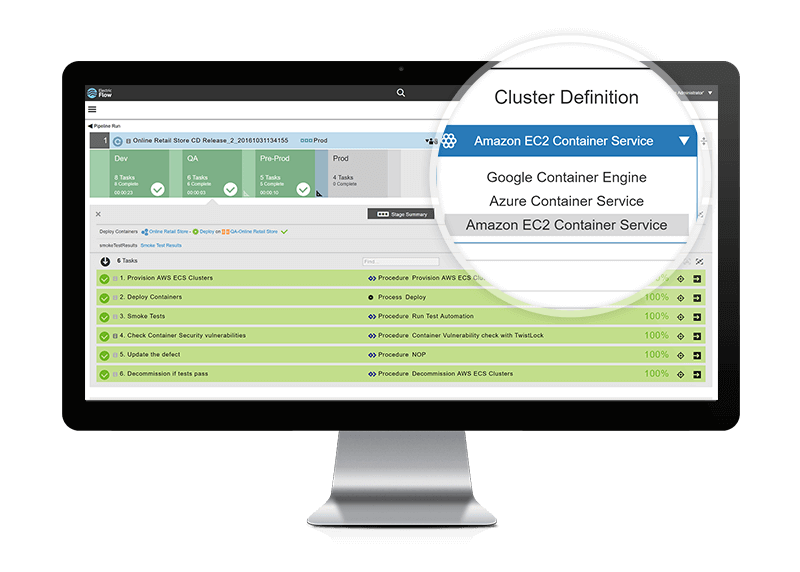 Electric Cloud is updating its DevOps release automation tool to allow enterprises to safely deploy containers and microservices at scale. The company announced ElectricFlow 7.1 at the DevOps Enterprise Summit in San Francisco. The latest release allows DevOps teams to process and gain visibility from their traditional and microservices/container-based application pipelines.
Microservices and containers promises developers speed, flexibility and predictability, according to Anand Ahire, senior director for product management on ElectricFlow at Electric Cloud. However, the reality is containers and microservices are still in their infancy, he explained.
(Related: Microservices will keep growing in relevance into the future)
"Tools are native to the container engine, which fragments development and deployment," wrote Ahire in a blog post. "No one container engine or cloud provider is the best for all use cases, customer types or geographies, so we see customers creating hundreds of containers across multiple environments.
"The same goes for microservices. We haven't seen a customer yet that is 100% microservices-based. Many organizations are running a combination of monolithic applications, cloud-native microservices applications, and a hybrid of monolithic applications integrating with new microservices."
ElectricFlow provides DevOps teams with the ability to automate manual builds, test and deployment in order to reduce costs and risks. The microservices and container deployment support allows teams to manage containers and microservices all throughout the software delivery life cycle whether it be with legacy apps, hybrid data centers or clouds.
The microservices and container deployment support are available through an invitation program with general availability expected to be released by the end of the year.
"Enterprise teams have never faced so much complexity or choice as part of the software delivery life cycle," said Steve Brodie, CEO of Electric Cloud. "ElectricFlow now allows customers to future-proof their process, and consolidate control over bi-modal pipelines, delivering monolithic and microservices-based applications to both cloud and on-premises infrastructure."