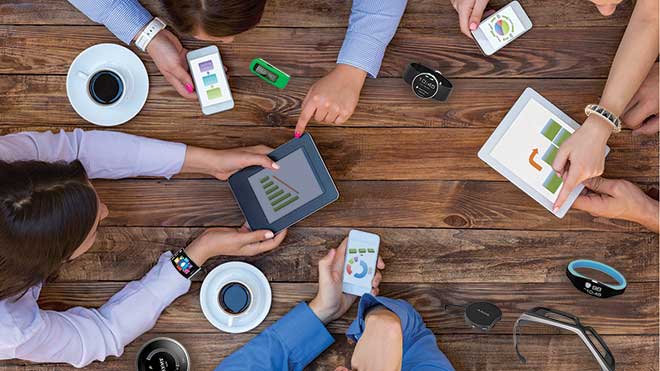 With agile and DevOps becoming the new normal, mobile testing has become increasingly complex. The releases come at a rapid-fire pace, and the stakes for mistakes are high. Since the Internet of Things has moved forward, the complexity of devices has also increased. Now, smartphones need to communicate with appliances and televisions need to communicate with tablets, creating a shift for mobile testing. Fast, effective testing is still a must, but QA managers and testers need to think about mobile quality throughout each release.
Like other software testing, companies are told to test early and test often, but mobile testing is unique and comes with new challenges. Apps need to be tested for functionality, usability and performance, and then tested on different devices with different operating systems, as well as different network environments like offline versus online.
The possibilities are endless, and according to James Lau, product manager for Android Studio at Google, considering all of those factors is the best way to get started with a testing strategy.
"Combine all of [these challenges] with the market pressure to ship and iterate quickly, mobile app testing is no easy task," said Lau.
(Related: Five myths about mobile automated testing)
There is also the market pressure to have good, easy-to-use mobile apps as a way to compete with other businesses. In a sense, the businesses of today have become software companies because they all have some kind of mobile app. Some companies don't even have physical locations where customers can stop by, like Yelp or Uber. Instead, they only provide experiences through their application.
Today, 25% of users in the United States abandon apps after one use, and only 34% of users open an app 11 times or more, according to a Localytics study. With this in mind, Ken Drachnik, Sauce Labs' resident mobile expert, said that if your entire business depends on an app, these statistics are a "pretty stiff penalty to pay." Making sure your app looks good and behaves well on all devices, and making sure companies are doing adequate amounts of testing, is what he says is the only way to be competitive.
There isn't an end-all solution when it comes to testing mobile, as each challenge is unique and could vary depending on the company. There are a variety of testing options, but each comes with its own set of pros and cons. Finding a balance between the methodologies of mobile testing is just one step in the right direction.