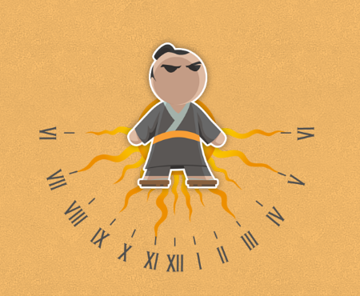 Basho Technologies has announced the latest version of its enterprise-grade NoSQL database designed for the Internet of Things, along with an open-source version of the solution. Riak TS version 1.3 features expanded SQL commands, improved API support, and shell command support.
When Basho started building Riak TS back in 2014, it was always the company's intent to release the solution to the open-source community, but it wanted to make sure it was stable enough. "It wasn't ready for the community to be involved and really leverage what we had built to the point where they could make valuable contributions," said Dave McCrory, CTO of Basho. "There were too many things, simply too many influx, and we felt it would be a disservice to put something out there, make dramatic changes and pull the rug out from under the open-source community."
(Related: Open-source experience will be attractive to companies this year)
With the open-source version, developers can take advantage of Riak TS by using it in production, making code contributions and developing apps around the solution. Riak TS is designed to provide customers with a time-series solution that scales well with handling time-series data. "We have really spent a lot of time trying to optimize TS for real-world customer needs, not just add a bunch of features that wouldn't be used by anyone," said McCrory.
The latest update includes data aggregators and arithmetic operations; integration with Apache Spark through the Spark Connector; improved write and query performance; high-performance clients for Erlang, Java and Python; and an SQL-based query system.
"We like to say you can make anything work at small scale; it is at large scale that is really difficult," said Peter Coppola, vice president of products at Basho. "We have the foundation with Riak KV and Riak Core so the open-source market is going to benefit in two ways: They get the first version of a NoSQL time series database that has a strong foundation, and secondly it shares that foundation with Riak KV and other offerings providing a cycle where you need all data models in order to build your applications."
In addition, the paid version of Riak 1.3 features multi-cluster replication, giving users the ability to store data that can be replicated for backup clusters, analysis clusters or for data centers.
The company plans to use Riak TS 1.3 to help advance its other product, Riak KV. Riak KV is a distributed NoSQL database. Basho is working on merging the work from Riak TS 1.3 with other innovations in its upcoming release of Riak KV 2.2. "We have done a lot of work around performance as well as some other optimizations so all of the optimizations and things that we have for TS are going to carry over into KV and ultimately KV gains all of those benefits," said McCrory.