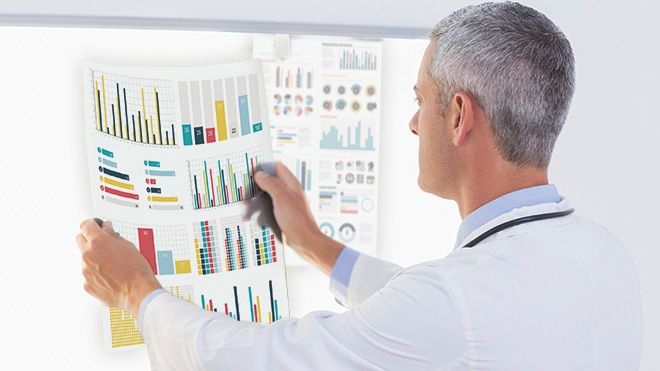 Companies are collecting, generating, storing and analyzing more data than ever before to improve their competitive standing. However, organizations vary significantly in their ability to leverage information across the enterprise and even between departments such as marketing and sales. All too often, available data, reports and analytics aren't being leveraged as effectively as they could be. Here are a few of the common pitfalls enterprises fall victim to and best practices for driving more value from your company's data.
Start with the use case
Technology is changing so rapidly, it's hard for the average enterprise to keep up. As the hype around Big Data, reporting and analytics continues to increase, organizations are often tempted to take a technology-first approach to problem-solving that is less efficient than it might be.
"If you start by purchasing technology, then you're putting the cart before the horse," said Traci Gusher, managing director of data and analytics at strategy consulting firm KPMG. "Start with what are my use cases, what are the skills I'm going to need to execute those uses cases, what value do I want to drive out of those use cases, and then look for the technologies that can support that."
(Related: How Big Data is handling the expanding needs of enterprises)
Many organizations have multiple reporting and analytics solutions in place that are solving department or business-unit-level problems. On one hand, the reporting and analytics options are getting more sophisticated, providing more granular views of customers, situations and assets, for example. At the same time, there is interest in liberating information outside of its traditional silo so it can be used at a cross-functional level to derive additional benefits.
"If a client comes to us and says they want to build an analytics strategy and road map, or [to] understand how they're using [analytics] today, we talk to all the relevant business units and do an inventory of their analytics activities," said Christer Johnson, principal of advisory services at professional services company Ernst & Young. "Not all customers are willing to go down this path, but the ones that do get better results."
Despite the availability of more and better BI and analytics tools, business leaders may nevertheless suffer from inaccurate financial or demand forecasts because their organizations still lack processes that would enable them improve the accuracy of those forecasts.
"We still see people relying on their experience and intuition all the time," said Chris Jennings, vice president of technology services at strategic technology consulting firm Collaborative Consulting. "We talk to the business and they tell us what's going on, but when we go behind the scenes to try to prove it, what they told us isn't true. Before you even go out and look at the business processes and the systems that support those business processes, you need to understand the business."