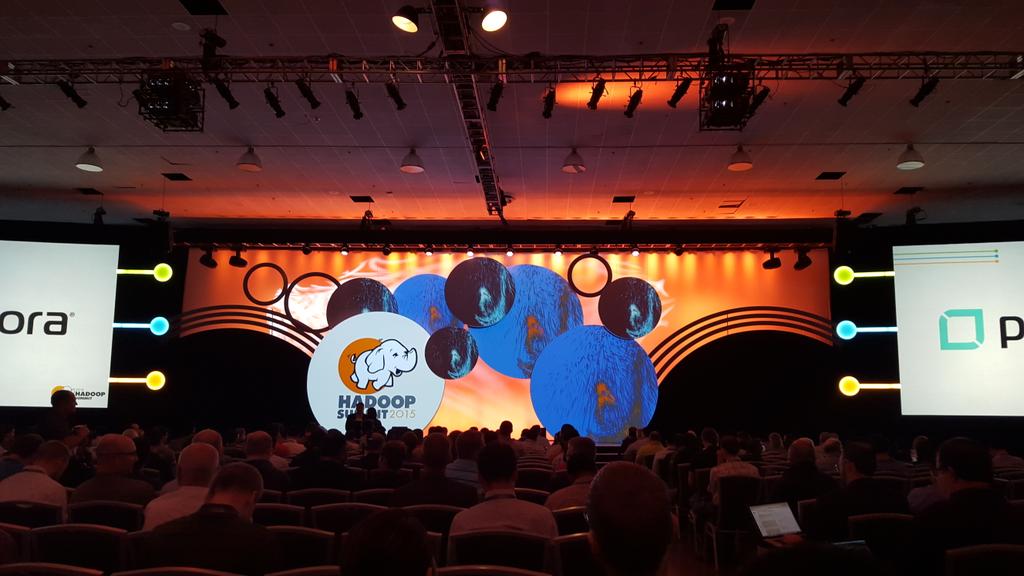 Data application infrastructure provider Concurrent has announced general availability of Cascading 3.0.
The latest version of the enterprise Hadoop application development and deployment platform improves portability across programming languages such as Java, Scala and SQL, and across Hadoop distributions such as Cloudera, Hortonworks, MapR. And it now has native support for compute fabrics like Apache Tez. Other major new features and capabilities in include a flexible runtime layer and pluggable query planner for new computation fabrics to integrate and adhere to the semantics of compute engines such as MapReduce.
(Related: Rounding up all the other Big Data news at Hadoop Summit)
Dataguise unveils DgSecure 5.0 for Big Data security
Dataguise unveiled DgSecure 5.0, the next generation of its Big Data security and compliance suite, at Hadoop Summit.
DgSecure 5.0 adds new access monitoring and entitlement functionality for sensitive enterprise data interactions, along with access control list (ACL) permissions integration as defined in Apache Sentry and Apache Ranger for greater control over who can view Hadoop data. Additional enhancements in DgSecure 5.0 include:
Hadoop operations support for Big Data cloud repositories in AWS, Amazon EMR, Azure, and HD Insight
Enhanced automation features through Oozie support to facilitate full job scheduling and automation of discovery and protection via security workflow scripting and command-line interfaces
Automated cell-level encryption capabilities for Flume, Sqoop and the Apache Hive API
Multi-cluster support from a single integrated dashboard with certified integrations for Cloudera, Hortonworks, MapR and Pivotal HD
Native and Hive API support for Hadoop file formats RC, ORC, AVRO, Sequence, TXT, JSON and XML
Encryption key management and integration with SafeNet, RSA and Thales, featuring standard Key Management Interoperability Protocol support
Automatic discovery upon importing new data
MapR announces cloud-based Hadoop integration with Microsoft Azure
MapR announced that its Hadoop distribution can now integrate with Microsoft's Azure cloud services, including Azure Data Lake for tiered Big Data storage and analytics. Azure customers can now deploy MapR directly from the Microsoft Azure Marketplace, transfer data between MapR and Microsoft SQL Server within Azure, and deploy MapR-DB (MapR's in-Hadoop NoSQL database) for real-time deployment.
BlueTalon announces BlueTalon Policy Engine 2.0
Data security provider BlueTalon has announced version 2.0 of its BlueTalon Policy Engine for Hadoop security. The latest release adds enterprise-grade data access controls and data query auditing to provision, enforce and audit data access to prevent breaches.