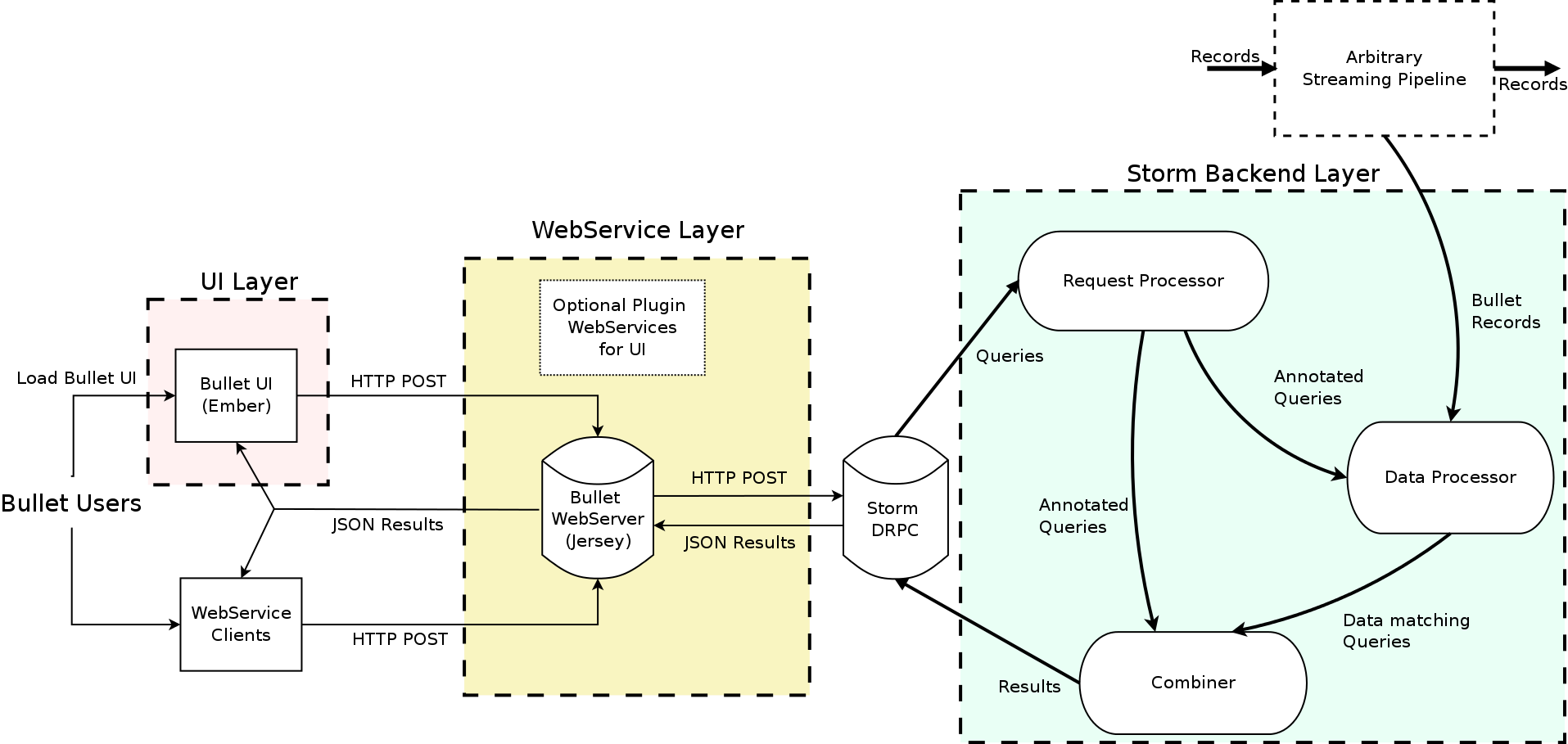 Oath is releasing its first solution into open source, thanks to the recently announced acquisition of Yahoo by Verizon. The company announced the contribution of Bullet, Yahoo's real-time query engine.
Oath is a subsidiary of Verizon, and home to more than 50 media and technology brands. Just this week, Verizon announced it has officially completed its acquisition of Yahoo, which will live under the Oath brand.
"We're building the future of brands using powerful technology, trusted content and differentiated data. We have dominating consumer brands in news, sports, finance, tech, and entertainment and lifestyle coupled with our market-leading advertising technology platforms. Now that the deal is closed, we are excited to set our focus on being the best company for consumer media, and the best partner to our advertising, content and publisher partners," Tim Armstrong, CEO of Oath.

Bullet is able to run queries on large data streams, execute queries on typed data, and run queries that support nested filtering, fetching raw data records, and aggregating data, according to the Bullet team. It is designed to be a look-forward, lightweight, pluggable and multi-tenant query system.
"Big Data is no longer just Apache server logs. Nowadays, the data may be user engagement data, performance metrics, IoT (Internet of Things) data, or something else completely atypical. Regardless of the size of the data, or the type of querying patterns on it (exploratory, ad-hoc, periodic, long-term, etc.), everyone wants queries to be as fast as possible and cheap to run in terms of resources," the team wrote in a post.
Bullet differs from other solutions because instead of storing data, the team explained it operates on data flowing through the system. "On a real-time data stream, this means that Bullet is querying data after the query is submitted. This also means that Bullet does not query any data that has already passed through the stream. The fact that Bullet does not rely on a persistence layer is exactly what makes it extremely lightweight and cheap to run," the team wrote.