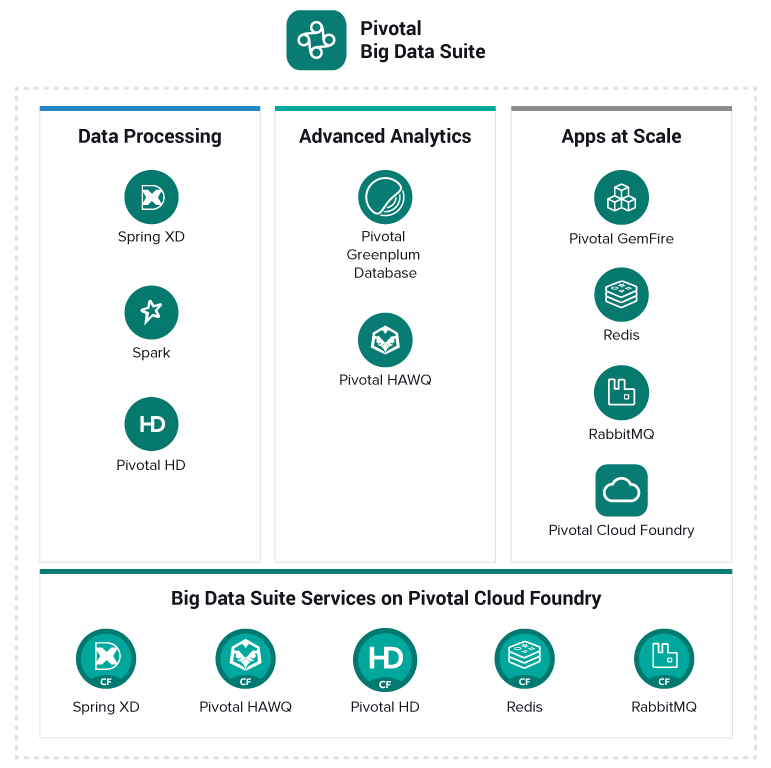 Pivotal has announced a revamped Big Data suite, featuring a new version of its Greenplum analytics database, along with the first version of its Pivotal HD Hadoop distribution aligned with the Open Data Platform core.
At the EMC World conference in Las Vegas, the company rolled out its new release of Pivotal HD, which updates the distribution to Hadoop 2.6 under the ODP, a single standardized version of Hadoop supported by Hortonworks, IBM, Pivotal and other Big Data companies. Sai Devulapalli, marketing strategist for data analytics at Pivotal, said aligning with the ODP core enabled Pivotal to deliver an updated Hadoop stack with better stability, management, security, monitoring and data processing.
"The primary driver for ODP is to enable collaboration among vendors and end users to expedite the adoption of Big Data technologies," said Devulapalli. "[We expect] ODP core to become the cornerstone for Hadoop distributions that foster a vibrant ecosystem of transportable applications and tools into the future as it becomes easier to integrate these tools with the Hadoop distributions."
(Related: Pivotal pivots to open source)
Devulapalli added that the ODP core alignment enables applications and tools that work on Pivotal HD to also work on Hortonworks HDP (and vice versa) with minimal reintegration.
The new version of Pivotal HD also adds the Apache Spark stack to its distribution, as well as more Hadoop components for improved security with Apache Ranger and Knox; monitoring with Apache Nagios, Ganglia and Ambari; and data processing with Apache Tez.
Pivotal also announced a new version of its Greenplum database for Big Data analytics, Pivotal Query Optimizer, that enables the query engine to handle diverse workloads at high performance. The optimizer makes it possible for large teams to work on simultaneous analytics use cases, according to Pivotal, which also allows high-volume queries to scale without performance degradation.
Devulapalli had no comment on the recent criticisms made by MapR regarding Pivotal's products and its motivations behind cofounding the ODP.