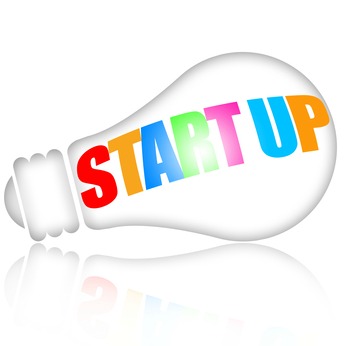 According to a study by Evans Data Corp. (EDC), the number of new software startups has decreased by 49% since 2009.
Based on data from its 2015 Global Developer Population and Demographic Study, EDC said that in North America there are currently 328,000 developers working at companies less than two years old; 369,000 developers working at companies that are between two and five years old; and 1,416,000 companies that were started five to 10 years ago. The total number of developers working at companies started since 2009 is 49% less than the number over the period from 2004 to 2008.
(Related: Intel Capital funding startups run by women and minorities)
EDC believes the software startup market is still recovering from the recession of 2008.
"We think the main reasons for this [decrease] may be related to the economic challenges posed by the recent recession," said Michael Rasalan, director of research at EDC. "The economic landscape may have been less conducive to starting up new companies than it had been before the recession. This does not mean that the developer population shrank or decreased—while the rate of growth of the developer population decreased immediately after the recession began, the developer population continued to grow."
In the ensuing years, the EDC study showed the developer population gravitated toward positions with more established tech companies along with doing more contract and consulting software development work. The startup environment, Rasalan said, is finally looking up.
"Now that we are out of the recession, we think that the environment for startups has gotten much better, and we expect the number of developers working for them to grow in coming years," said Rasalan. "At the same time, opportunities for developers still exist with older, more established companies, as well as through their moonlighting activities, working on apps outside of their primary jobs, which is something we have seen a lot of in recent years."
The Spring 2015 Global Development and Demographic Study is the 20th edition of the series, which was started in 2006 and is published twice yearly. It estimates total worldwide developer populations and project population data by region and country five years into the future. Population estimates are overlaid with data from EDC's biannual Global Development survey to provide population estimates on a wide variety of development topics such as mobile development, development for IoT, the cloud, Big Data, and other technical adoption trends, plus developer demographics by region and segment.
The study combines developer surveys with population modeling based on public data from organizations including the World Bank, the IMF, various national census bureaus, and non-governmental and governmental organizations. According to Rasalan, EDC measures the predictive capacities of variables, including computers and Internet connections per capita, GDP, education, and more to generate a population model applied to the developer survey sample size of 1,400 to 1,500 developers.
Daniel Ives, financial analyst at FBR Capital Markets, weighed in on the EDC study and said the software startup ecosystem is looking up thanks to booming markets in Big Data, the cloud, security and more.
"I view more startups have headed down the Big Data, cloud and cybersecurity paths as there is white-hot spending in those areas of the tech food chain," said Ives. "That said, traditional software and IT infrastructure has had many headwinds over the past few years as evidenced by the growth doldrums stalwarts like SAP, Oracle, EMC and IBM have seen, among others."