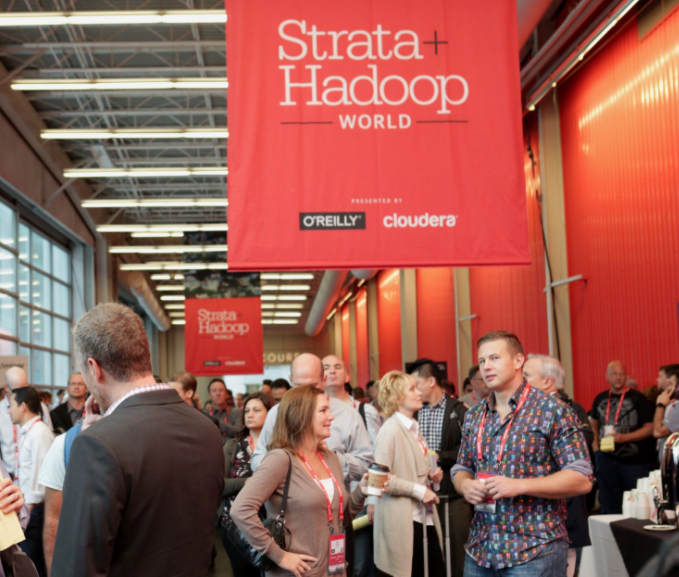 At the conference, MapR announced MapR Edge, a new solution to drive processing and analytics close to the edge. It captures, processes and analyzes data from Internet of Things devices and provides secure local processing, quick aggregation of insights, and the ability to push intelligence back to the edge.
"Our customers have pioneered the use of Big Data and want to continuously stay ahead of the competition," said Ted Dunning, chief application architect for MapR Technologies. "Working in real-time at the edge presents unique challenges and opportunities to digitally transform an organization. Our customers want to act locally, but learn globally and MapR Edge lets them do that more efficiently, reliably, securely, and with much more impact."
Other features include distributed data aggregation, bandwidth-awareness, converged analytics, enterprise-grade reliability, and a global view of all distributed clusters.
Cask releases Cask Data Application Platform (CDAP) 4.1
Big Data solution provider Cask is helping enterprises overcome real-world business problems in the latest release of CDAP. The latest release features new enhancements for enterprise Big Data deployments, and easy to deploy solutions. It features EDW offload, event-condition-action framework for IoT, and HEDIS healthcare reporting as well as enterprise grade security, resilience and manageability.
"Cask is committed to providing customers with rapid time-to-value from their Big Data," said Jonathan Gray, Cask CEO and founder. "As the first Unified Integration Platform for Big Data, CDAP addresses common integration and production challenges with its seamless, code-free self-service environment for data ingestion, data preparation and data discovery, reducing manual coding, and accelerating overall time to value. The new solutions available in Cask Market further reduce time-to-value to minutes or hours for essential but increasingly complex use cases, such as EDW Offloading and real-time IoT applications."
Impetus Technologies announces StreamAnalytix 3.0
Impetus Technologies released an update to is stream processing platform to add batch processing, job scheduling and expanded support for machine learning. StreamAnalytix 3.0 is designed to help enterprises capitalize on advanced analytics in hybrid workloads.
In addition, it features Apache Spark batch processing, and stream processing capabilities from Apache Spark Streaming and Apache Storm. It also includes a data inspect feature, a data lineage feature, Hadoop certification with Cloudera, new data connectors and improved usability.
"Based on strong market demand, StreamAnalytix 3.0 is now able to process Spark Streaming, Spark batch and even interconnected workflows. The new debug features for development time and runtime in this release are also very sought after by our Spark customers. Overall, these new abilities give enterprises convenient access to a single visual platform for analyzing both fast data and big data to deliver context-aware customer experiences, accelerate data-driven business processes and maximize operational efficiencies with real-time insights," said Anand Venugopal, head of StreamAnalytix at Impetus Technologies.
Zaloni introduces Data Lake in a Box
Zaloni is releasing a new solution designed to align data engineers, data stewards and data consumers in order to maximize data value. The solution aims to tackle two major challenges for enterprises: Breaking down silos, and balancing the priorities of IT with the priorities of business users. It allows users to deploy, organize, govern and access a data lake.
"Enterprises today need to be able to leverage business insights and monetize their data for competitive advantage, so it's critical to optimize the data value chain and reduce time to analytics and insight," said Ben Sharma, Zaloni's Founder and CEO. "However, democratizing data with self-service access can create complexities if the data lake platform is not set up right – and that's what Zaloni Data Lake in a Box aims to solve."
Dell EMC to offer a new Dell EMC Ready Bundle for Hortonworks Hadoop
Dell EMC wants to bridge the Big Data skills gap, provide more guidance, and help enterprises streamline architecture with a new offering to design, plan and configure Hadoop environments. It's newly introduced Dell EMC Ready Bundle for Hortonworks Hadoop will be available in May, and join the company's existing Cloudera Hadoop bundle.
"Customers can leverage our Dell EMC Ready Bundle for Cloudera Hadoop or Dell EMC Ready Bundle for Hortonworks Hadoop to enable data-driven insights and decision making quickly and with low start-up risk. We eliminate the impact of the skills gap through a combination of pre-configured and pre-tested infrastructure with people trained in all of the latest Hadoop technology," Armando Acosta, Hadoop product manager at Dell EMC.