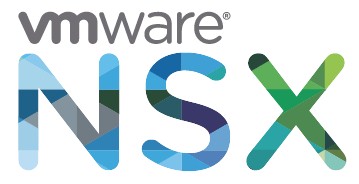 VMware kicked off its annual conference in San Francisco this morning with new product demos and announcements from all manner of data center and virtualization solutions. And today, ClusterHQ, HyTrust and Pivotal all made announcements at the show.
HyTrust announced CloudControl for VMware NSX. Version 4.5 of CloudControl sits between VMware's vSphere and administrators, giving them control of the security within their installations. This new version adds support for micro-segmentation, the VMware vSphere equivalent of Solaris Zones for networks.
(Related: Highlights from the Container Summit)
Eric Chiu, cofounder and president of HyTrust, said, "HyTrust is proud to work with VMware on a solution that provides customers fine-grained administrative access to configure, control and monitor security policies for micro-segments, and we believe this delivers an important capability for organizations pursuing network virtualization. HyTrust customers, including some of the largest [Fortune 1000] companies in healthcare, financial services and retail who have already deployed HyTrust's administrative controls, can now expand their deployment to include NSX."
ClusterHQ also announced products to augment vSphere. The company introduced a pluggable storage driver for vSphere that enables developers and users to use container-based data storage clusters in conjunction with vSphere's Virtual Volumes, or Virtual SAN.
Mark Davis, CEO of ClusterHQ said, "Enterprise adoption of containers is accelerating, which means that it is more important than ever to enable stateful services to run in containers, without which the benefits of containerization would be greatly diminished. By teaming with VMware, we open the door wider for enterprises to easily and seamlessly join the container movement, without having to replace existing infrastructure."
Pivotal announced new VMware-focused features for its Pivotal Cloud Foundry distribution. The VMware Photon platform, a VMware-led effort to build a tiny Linux distribution, is now part of Pivotal's Cloud Foundry offerings, meaning developers will be able to host their Cloud Foundry-based applications within small Linux virtual machines, saving time and space on the server.
James Watters, vice president and general manager of the Cloud Platform Group at Pivotal, said, "Enterprises are adopting cloud native platforms to transform their software delivery and operations practices. Together, the Pivotal Cloud Foundry and VMware Photon solution will be the industry's first complete cloud native platform, uniquely encompassing everything needed, from infrastructure to application frameworks. By delivering a turnkey cloud native application platform and infrastructure solution in one, we will empower enterprises to quickly transform the way they develop and deploy software, and ultimately how quickly they deliver value to their customers."
VMworld continues for the rest of this week.