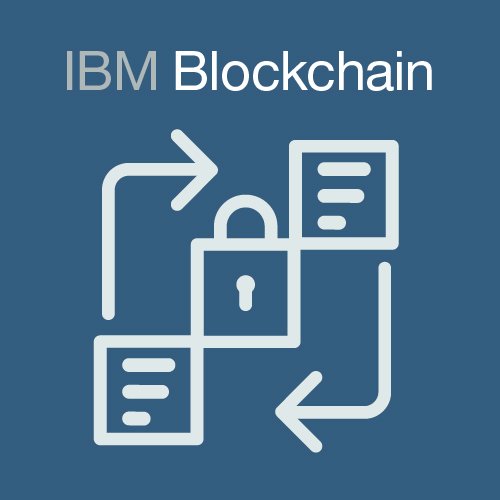 IBM has embarked on a journey to take blockchain out of cryptocurrency and build blockchain software for the business. Over the last couple of years, the company has developed a permissioned blockchain, IBM Blockchain, to solve one of the biggest problems the bitcoin blockchain didn't solve — protecting data privacy in the context of industry and government regulations.
"After looking at bitcoin and the blockchain craze in general, we got this idea for a blockchain for business. We put the idea to a test in building out a new style of blockchain that was well-suited for regulated companies that had to interact and follow rules as well as pass audits if an audit would occur," said Jerry Cuomo, vice president of blockchain at IBM.
Through this work, IBM worked with "network founders" to activate blockchain networks on the company's technology. Today, IBM wants to take what it has learned along this journey and help other network founders go from concept to active network. The company is launching an IBM Blockchain Founder Accelerator program to help enterprises and their developers take blockchain networks into production faster. Through the accelerator, IBM will pick eight of the best ideas, or blockchain network founders, to participate in the program. Founders will come from a range of industries such as banking, logistics, manufacturing and retail. The program will provide guidance, support and technical expertise for getting blockchain networks up and running.
"Blockchain is a team sport. With the right network of participants collaborating on the blockchain, the benefits can be exponential," said Marie Wieck, general manager for blockchain technology at IBM. "IBM has worked on more blockchain projects than any other player in the industry and we understand the challenges organizations face and the resources needed to get blockchain networks right the first time. IBM is proactively building solutions and entire blockchain ecosystems across a broad range of industries and we are sharing our expertise and resources to help more organizations quickly set up their networks."
Cuomo explained the accelerator program consists of different parts: IBM's blockchain garage offerings, where it will help founders build out their ideas; access to IBM's assets such as its secure document store, provenance engine, process engine and member onboarding; and access to the developer team for mentorship, counseling, and code review .
According to Cuomo, the interest in the blockchain is only going to get stronger as time goes on. In a C-Suite executive study, Forward Together, the company found one third of 3,000 executives surveyed are or intend to use blockchain in their business.  Eight in ten of those interested say they are driven by financial pressures and the need for new business models.
"With blockchain, everyone is looking at the same thing at the same time. This new way of making trusted transactions will spawn new business models, processes, and platforms where both producers and consumers can be in a connected ecosystem to create new kinds of value," said Brigid McDermott, vice president for blockchain business development at IBM.
Other findings of the IBM report included 100% of those exploring blockchain expect it to support their enterprise strategy, 78% of blockchain explorers are investing to respond to shifting profits, and 78% of those actively using blockchain believe customers are important to advancing the technology.
"I think 2016 was the year of blockchain experimentation," said Cuomo. "2017 is the year of adoption, and this year we are seeing networks activated. We will measure the success of this year by the number of permissioned blockchains we see activated. As we get into 2018, we are going to see both the growth of those networks and the interoperation of those networks."
Through the accelerator program, Cuomo hopes to see the industry start building a best practice for how to start a blockchain business, and a blueprint of how to build a blockchain business that will make money for the members of its ecosystem.