Ghost, a once tiny prototype idea for blogging, has turned into a fully functional open source blogging platform. The platform today announced its 100th release of Ghost, along with Ghost 1.0, which contains refactors, improvements, and fixes to the entire codebase.
The big feature in Ghost 1.0 is a new editor that comes with a new design, toolbar, support for Markdown tables, CommonMark, GitHub-flavored Markdown, and multiple view options for those who prefer single column or side-by-side previews.
According to the Ghost team, the 1.0 release doesn't just have one editor, it has two.
"Modern publications aren't just text based, they're comprised of diverse, dynamic elements from photographs to videos, detailed charts and rich embeds," reads the Ghost blog. "We wanted to build something entirely new which would support all of those use-cases, and be extensible for new types of content in the future."
Ghost has been building a block-based editor called Koenig on top of MobileDoc, which is a portable JSON-based document storage format. Ghost 1.0 includes Koenig for the first time.
"Ghost 1.0 and its upgraded Markdown editor is the first step toward a much more powerful writing experience," reads the blog. "Over the rest of the year we'll be adding support for more content types, and making them extensible so developers can create their own."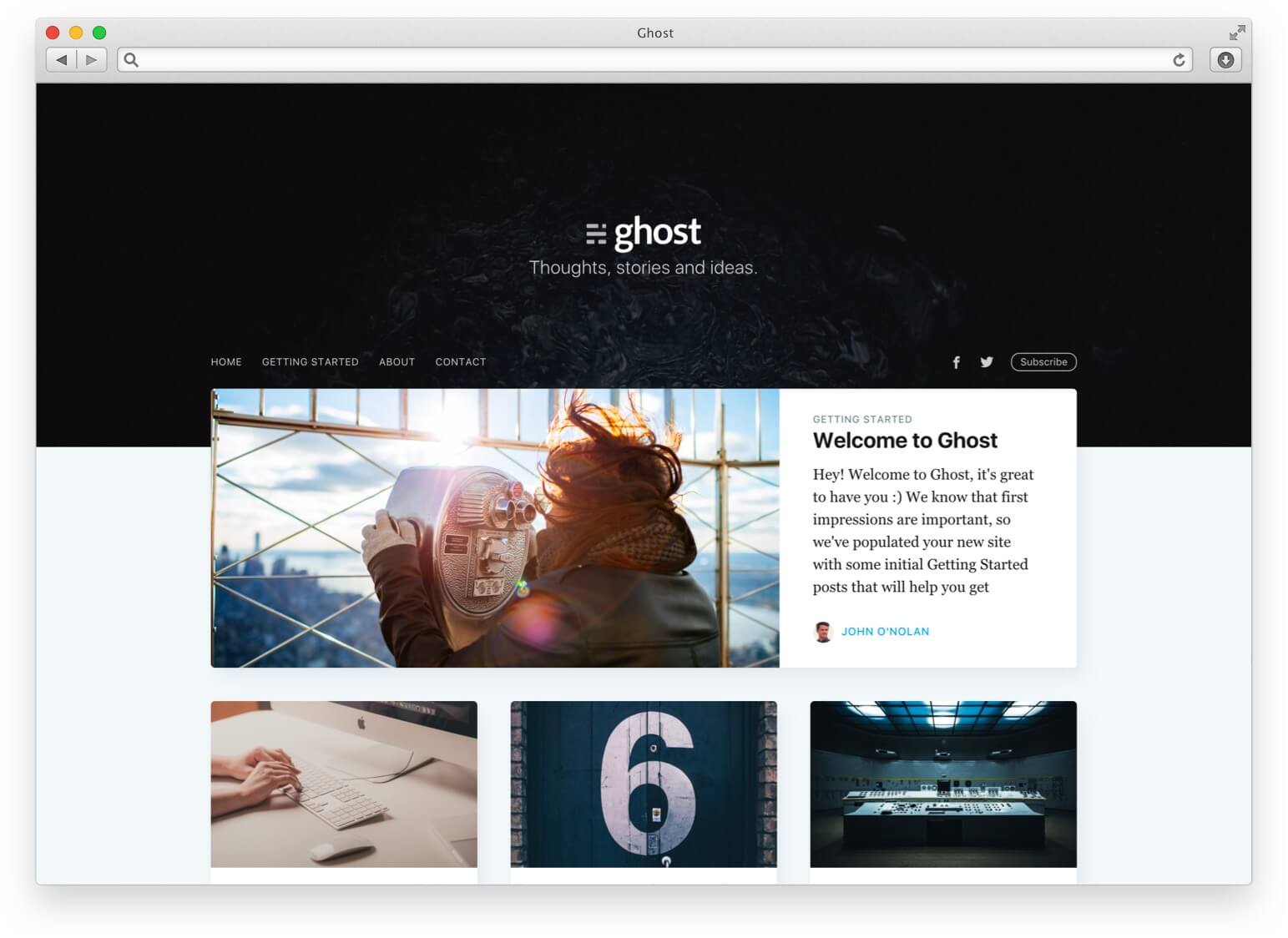 Ghost 1.0 comes with a refreshed UI, with the ability to filter the content screen now by post state, tag and author, so it's easier to sort through large archives of content.
The default theme of Ghost, Casper, has reached its own milestone. Casper 2.0 was designed to accommodate all the new features and provide users with a more flexible, customizable base for most publications, according to its blog.
Ghost also comes with a new default theme design, a new beta night shift mode, publication icons, and other changes and improvements.
Top 5 projects trending on GitHub this week:
#1. WiFi Cracking: Crack WPA/WPA2 Wi-Fi Routers with Airodump-ng and Aircrack-ng/Hashcat
#2. Chromeless: Chrome automation made simple. Runs locally or headless on AWS Lambda.
#3. Public APIs: A collective list of public JSON APIs for use in web development.
#4. Slate: Beautiful static documentation for your API
#5. Learn Regex: Learn regex the easy way.