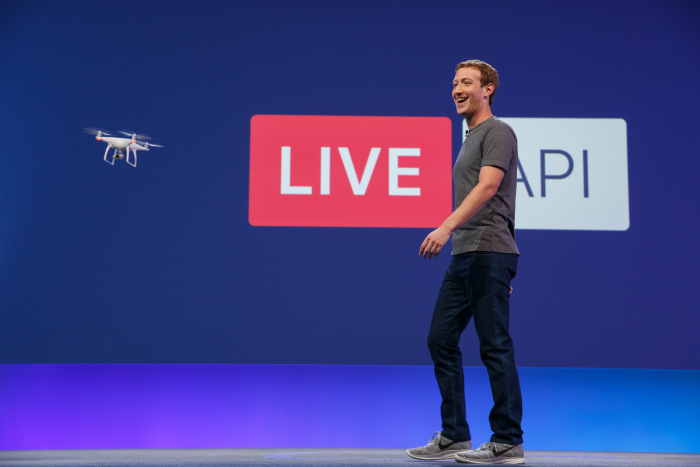 The F8 Developer Conference concluded yesterday, leaving developers with plenty of new and advanced tools. Users of the Facebook platform will also benefit from some of these major announcements, new features and services.
Here is a recap of some of the most important announcements made at the conference:
A bot platform for Facebook Messenger
Facebook has been trying to figure out what to do to expand the features of Messenger so both users and developers can have better experiences. At the conference, Facebook announced the Messenger Platform is in beta, with bots and a Send/Receive API.
These bots can provide automated subscription content like weather, traffic or other messages to people who want to get them, said Facebook. The goal of these bots is to help developers create better experiences for users.
(Related: Facebook shifts its plans on Messenger)
The API will support sending and receiving text, and it will also support images and interactive bubbles that contain multiple calls-to-action, wrote Facebook. Developers can also set up a welcome screen for their threads to set context and other controls. Developers now have access to documents to build bots for Messenger, for which Facebook will begin to approve submissions to ensure better experiences for everyone on Messenger.
Facebook also announced the availability of Wit.ai's Bot Engine, which will enable developers to build complex bots that can interpret intent from natural language and learn over time.
New tools for developers to build better
On the Facebook for Developers site, developers can find a list of new tools that will help them build better apps on its platform. To start, Facebook is making the documentation for popular products available in 16 languages, since more than 70% of developers are located outside of the United States, wrote Facebook's Vivek Hamirwasia.
There is a new App Dashboard where developers can come to configure Facebook developer products, submit apps for review, and monitor the health of their API calls and errors. The new dashboard is more contextual and is customized for each app, wrote Facebook. It should make things easier for developers to find the information they are looking for based on the products an app has integrated with.
Facebook is also providing new charts on the App Dashboard so they can track an app's progress toward the rate limits. Developers can also explore API calls contributing to an app's usage. Facebook is also changing the way rate limits work for page-management apps so that limits are relative to the number of people engaging with a Page, wrote Facebook. This change will take effect on July 11.
Lastly, the API Upgrade Tool was released to make upgrading apps to the latest API easier, wrote Facebook. Developers can provide the tool with the app name and API version, and the tool will list endpoints of an app and how they will behave in the target vision, wrote Facebook.
Facebook Surround 360
Facebook has designed a 3D 360-camera system called Facebook Surround 360, which was unveiled at the conference. It produces spherical footage in 3D by using seamless stitching technology from the video footage of 17 cameras. The design specs and stitching code will be available on GitHub this summer, said the company.
Free Basics Simulator
Free Basics is Facebook's platform that provides basic Internet service for people across the globe. Since Free Basics optimizes browsing for older devices and limited bandwidth, developers need to be able to adapt their services for testing. Facebook created the Free Basics Simulator to test their websites, and to use it as a resource for those who want to keep hardware or network constraints in mind when building a new website.
Facebook Account Kit
Facebook announced the new Account Kit SDK, designed to render passwords obsolete. With it, app developers or site owners can let their users log in without needing a password. The goal is to help developers with the onboarding process.
Users who don't want to use their Facebook login (or those who don't have one) when signing into a new app or service can do so with Account Kit, which can allow them to sign in with just their phone number or e-mail, according to The Next Web.